Hulu Langat Sports Fishing Resort
By: Phil Foo
This here is a funny story. My fishing buddies and I decided to head to Hulu Langat in Selangor to do some fishing along the Hulu Langat River. We decided to meet for brunch and then head over to Hulu Langat. Being foodies, we ended up enjoying brunch and then lunch. By the time we decided to actually do some fishing, we were approaching tea time.
[  The powdered bait concoction certainly is effective. It did not take long before the line shot off our pools, and the fight ensued…   ]
We decided to forego tea and head to the river for some fishing. It has been quite some time since we came to Hulu Langat, and the place has certainly changed. All the places along the river that we used to fish at are no longer accessible. Houses and what looked like farms were built in places. The other part of the river we used to fish at is located behind a pay to fish pond, but that pond no longer ran a pay to fish business.
Hard fighters lurk beneath the surface of these waters.
We then decided to checkout some of the other pay to fish ponds in the area but most of them would close at about 6pm. This means that we only had about an hour to fish. This is the dilemma when food became the highlight of the trip instead of fishing. Having no idea where to fish, and not wanting to fish at the dam, we headed to Hulu Langat Sports Fishing Resort.
Fishing Fun At Last
Upon checking with the staffs at the Hulu Langat Sports Fishing Resort, we were told that we can fish for at least four hours. So, we decided to bring out our fishing tackle and fish here. We paid RM80.00 per fishing rod. We also bought packets of fishing baits of which are a mixture of powdered feeds. The staff who took care of us, mixed the powder, placed them on the hook, and we cast them out hoping for a bite.
Peacock bass are smart fishes. They can even strategize and attack. Since the young of the haruans are always guarded by both parents, peacock bass that hunt in packs have been filmed taking turns to distract the parents while the rest of the peacock bass pack consume the fries. Within minutes there are no more fries left. This is one of the reasons why the numbers of haruans (and giant snakeheads or tomans) are so low.
The powdered bait concoction certainly is effective. It did not take long before the line shot off our pools, and the fight ensued. Double hookups were frequent too. The first fish to come up was a Plabuk or Mekong Catfish. Good fighters these fishes are despite their being somewhat "slim" in size.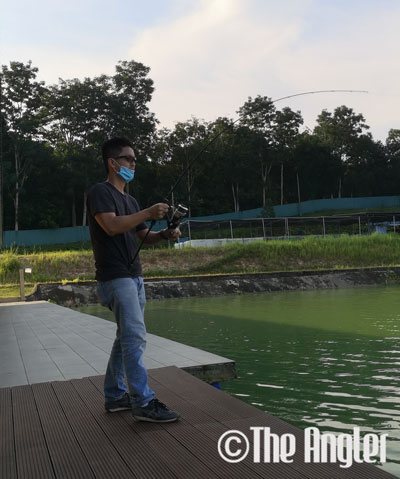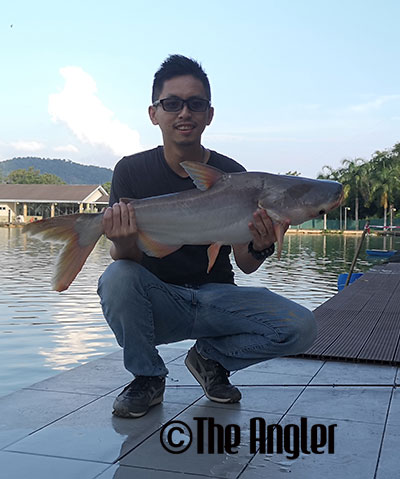 One of the smaller Mekong Catfishes (Plabuk). 
The bites were plenty with a variety of fishes; mostly Mekong Catfish. Another fish species that gave our arms a good workout were the Amazonian red tail catfish. These fishes fought hard and dirty too; swimming under the platform to try to get away from the pressure of our fishing lines. They were good size too with the exception of one that looked really cute. Unfortunately, it was stunted.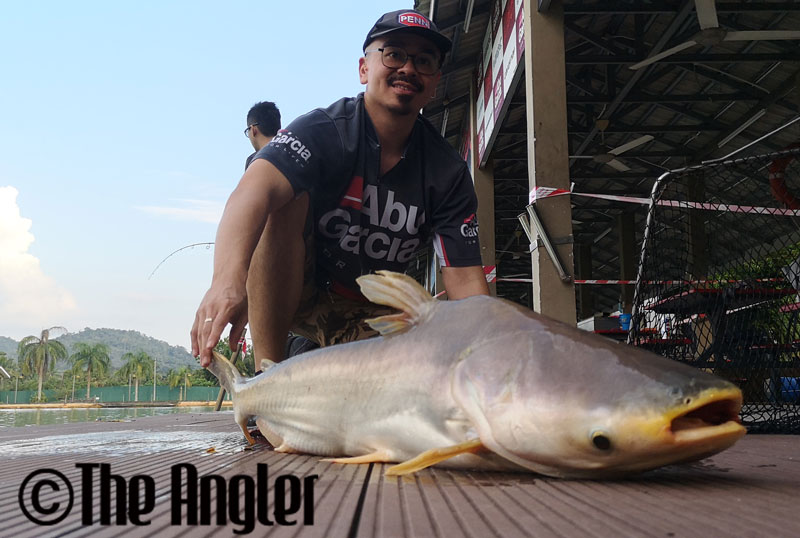 A larger mekong catfish, that gave a good, fun fight.
Amongst all the fishes we caught that day, one stood out. One fish made a fun fishing day out, awesome. That hard fighter of a fish is a Siamese carp. It fought hard drawing out line from our spool and giving our arms a workout. It felt heavier too during the fight. Although the fight lasted a few minutes, the intensity was awesome. Glad to have landed it for photos.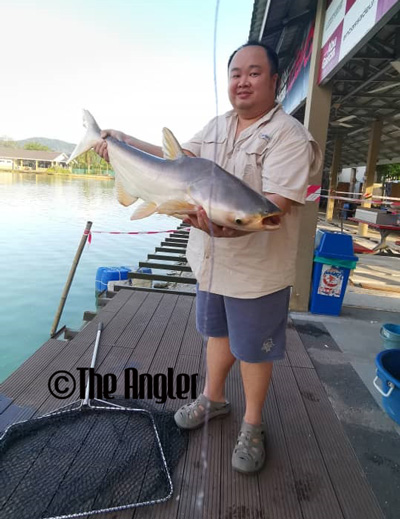 A good size Mekong Catfish caught and landed.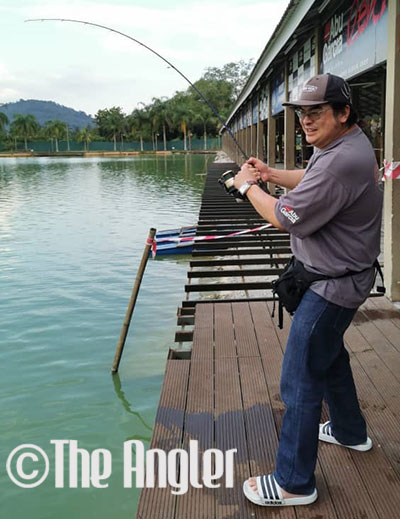 A battle going on with something strong. 
The Hulu Langat Sports Fishing Resort has other fish species too. What I was told was that there are peacock bass, Siamese red tail catfish, and pacu (we landed a small one too). Overall we had lots of fun and caught many fishes despite only having fished for a few hours. Should you be in Selangor or Kuala Lumpur and have a fishing itch to scratch, this place is a good one to consider.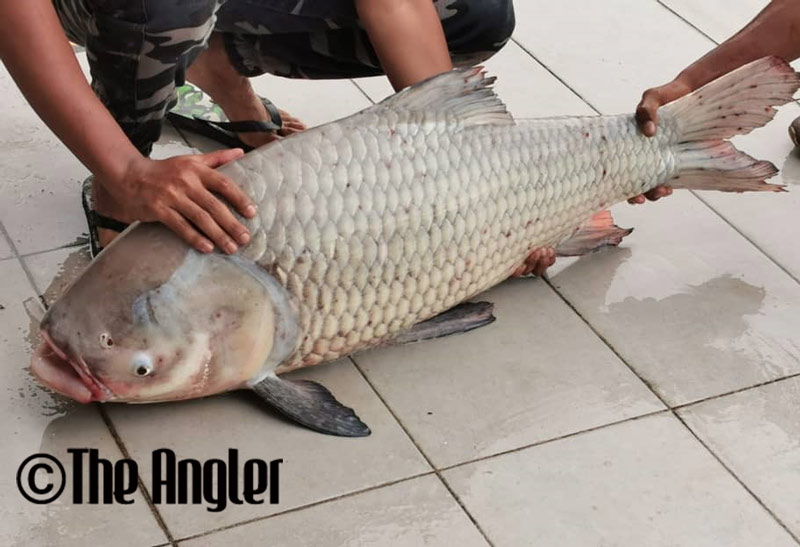 A Siamese catfish made the day even more fun.
More Information
Address: Jalan Sentosa 11/A, Taman Desa Sentosa, 43100 Hulu Langat, Selangor
Contact: +6014-637 3979
Do Not Miss Another Issue