Scent Part 3: What If I am Using Hard Lures?
By: Phil Foo
The usage of scent is usually linked to soft plastic baits and of course bottom fishing, since the lure or bait should ideally be at the place where the scent is, or at least linked by a trail of scent. But I was recently asked a question by one of our readers…
"Dear Phil,
Interesting article on using scent. Can I use scent with my top water lures or crankbaits? How effective would it be?
Thanks.
…"
This question got me thinking. Straight of the bat my answer is yes. But plastic lures are usually played not as slow as most soft baits are. Tricky, hmmm… Well, yes. One can most certainly use scent on hard bodied lures. This includes spoons and spinners too. Before we go into the techniques, let us take a look at the idea of fishing with scent in general.
The general idea when using scent is to keep your lure or bait within the scent trail. Lures are targeted at fishes that attack and not so much fishes that scour the bottom of the lakes, ponds, etc. for food. Hence, the idea of using scent in this case is to attract fishes to the scent trail. And if one keeps casting on said scent trail, fishes that come to investigate the trail may hang on long enough to get attracted to your lure.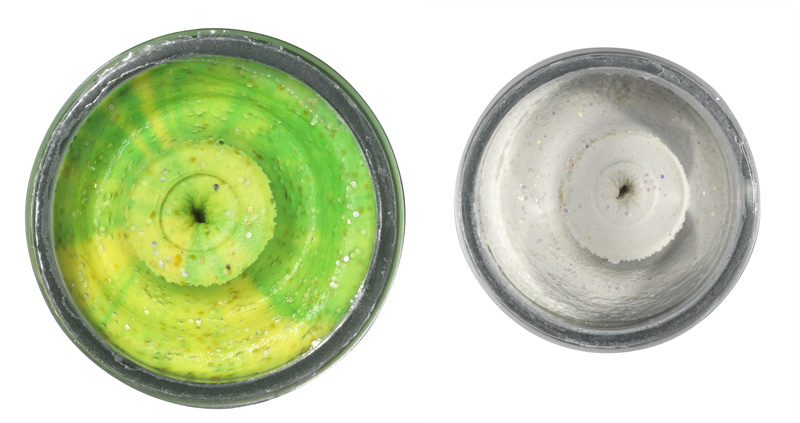 How Do We Apply Scent To Hard Lures?
Unlike soft baits, hard bodied lures are not that great at absorbing scent. There are cream type scents that will certainly stay on longer than water based scent. Oil based scent too will stay on much longer than water based scent. One can apply the scent onto the lure and allow it to dry onto the body of the lure.
Another way is to apply scent to the leader line and or part of the main line near the leader. Braided lines to absorb liquids and there are a good number of scent in liquid form. Monofilaments too do absorb some amount of liquids. When these lines are in the water, the scent is let out and may attract fishes to check-out the scent.      
If you are using spinners with feathers, scent can be applied to these feathers. You can simply spray the scent on or drown the spinners and feathers in the scent. Scent from the spinners and their feathers will then be released as you retrieve them, leaving a scent trail in the water to attract fishes to check-out the scent.
Scent can be used on softbaits as well as hard lures. One just needs some creativity.
How To Fish Effectively
Ok, needless to say hard plastic lures, spinners, spoons, etc. are played differently as compared to soft baits. The idea in this case is to allow the scent out to attract fishes to your fishing zone so that they are aware of your lure and may decide to take it when they see it. This means that you will be fishing casting your lure within a certain area for some time before moving on to another area; taking full advantage of the scent trail in the zone.  
Fishing this way is best done in waters that are still such as in ponds and lakes. Fishing this way in rivers and seas will prove to be less effective unless the current is really slow in which case the scent discharged by your lure remains in the area slightly longer before being carried down current away from your fishing zone.
Scented Hard Lures
With all said, there are hard plastic lures that are scented. One of my favourite scented hard bodied lures are by Berkley. They were egging (squid fishing) lures that worked wonders. I have caught plenty of squid by just allowing these lures to sit at the bottom without any movement of the lure. I did not have to jig it. I just dropped it at the bottom and wait for a bite. If the squids are around they will take the lure.
In Conclusion
So, can you apply scent to hard bodied lure fishing? Yes, you most certainly can. Will it be as effective as using scent on soft plastic bait? Well, the application is different but it certainly can and will work. I have fished this way before and I have caught fish. You will have to fish differently. This means that instead of combing an area, you will now be fishing a certain line longer. The zone is also narrower. Well, go give it a try.
Do Not Miss Another Issue