You have probably heard about ABEC or at least have heard the term ABEC used before. If you've not heard of this term ABEC before, well, welcome to the world of bearings. We all talk about bearings and we talk about ABEC but what is ABEC exactly?
The Higher ABEC The Better?
Many an angler these days talk about ABEC looking for bearings with higher ABEC ratings. The reason is because the general believed idea about ABEC is that the higher they are, the faster they spin and the further you can cast. This is correct in a literal sense. There is a but in here somewhere thus a reason for this article.
Bearings in a low profile bait casting reel.
Definition Of ABEC
So what is ABEC exactly? ABEC simply is an accepted rating system for tolerance of bearings within the bearing industry. ABEC is actually a committee of the American Bearings Manufacturers Association (ABMA). ABEC is short for Annular Bearing Engineering Committee.  So, it is a bunch of engineers sitting down one day and decided, "hmm, let's call it ABEC."
Bearings at the spool's shaft allows the spool to spin with lesser friction.
There Is More To That
The ABEC rating or commonly known as ABEC Scale, is a rating system given by manufacturers of bearings to classify different levels of tolerances (precision) of their bearings. The scale is ABEC 1, 3, 5, 7, 9. The higher the ABEC rating, the tighter the tolerance or the more precise it is.
ABEC does not take into consideration other factors such as smoothness, torque, radial free play, etc. It takes into consideration the dimensional tolerances of the ball bearings and rings (inner, outer, width).
Usage Of High ABEC Rated Bearings
Higher ABEC rated bearings allow high speed machinery to run at speeds that they are designed to run at efficiently, if which the usage of lower rated ABEC bearings may not be able handle. Higher ABEC rated bearings do not make these machines move any faster than the speeds they are designed to run at. There is a significant difference in both these sentences.
Better quality bearings mean better performance but it depends on your usage.
Back To The But
So, does higher ABEC rated bearings mean that your spool will spin faster and that you will get much greater casting distances? Not necessarily true. Yes, the higher ABEC rated bearings can spin faster but the casting distance you get generally depends on the weight, dimensions, wind resistant levels of your lure, the weight and diameter of your line, the condition of your reel, the length of your rod, and of course your ability to control your spool.
What We Think
So, would we recommend that you spend your hard earned money buying expensive higher ABEC rated bearings (ala ABEC 7 or even 9) for your reels? No. Unless you are into competitive distance casting then higher ABEC rated bearings may give you the little extra edge and help you clinch a trophy.
Itching To Upgrade
But if you are like most of us, just fishing with the hopes of landing a trophy fish and working out some muscles, screw the higher ABEC rated bearings unless the original bearings that came with your reel are really screwed up themselves. Anyhow, if you're itching to upgrade, ABEC 5 is plenty good.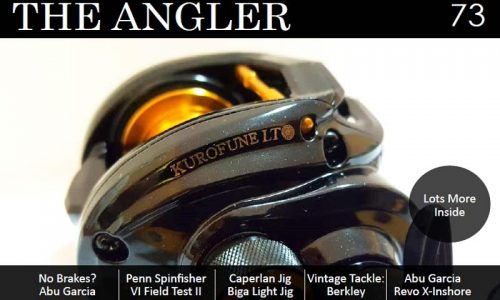 Click here to return to The Angler Issue 73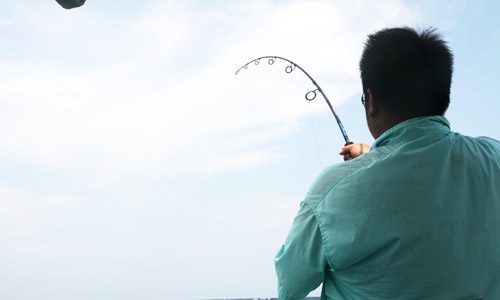 Click here to go to The Angler Magazine issues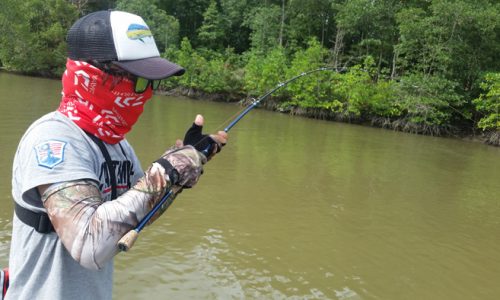 Click here to go to the main page
Do Not Miss Another Issue