Abu Garcia's Revo series have been the staple of some of the top professional anglers in the Bass tournament circuits in America. Abu Garcia recently launched the Abu Garcia Revo X Inshore low profile baitcasting reel.
The Dark Side
Abu Garcia Revo X Inshore certainly belongs on the dark side. Coming in matte black with a low profile Sporty design, the Revo X Inshore certainly looks mysterious and dark. I don't mean this in a bad way. Not at all. It is like the dark horse of the Revo family. The Harley Davidson in the world of motorbikes. The Batmobile in the world of superheroes and their vehicles.
It is not all dark. The Revo X Inshore spots a sort of candy blue handle and spool control cap; the signature colour of the Revo Inshore reel series. Personally  I feel that the blue coloured areas are a bit too much. Blue outlines will be more to my liking but that is just me. Anyway, it matters not how much blue there is. What matters most is the performance.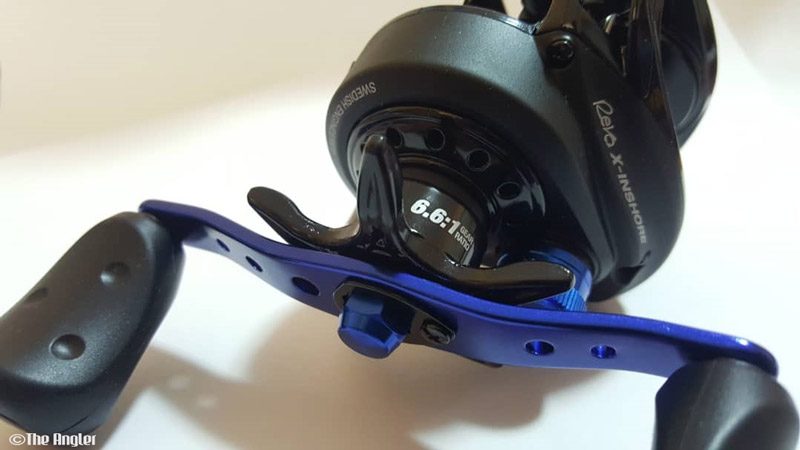 The blue one the X Inshore is a colour that Abu Garcia has long used on Revo Inshore reels. This reel has a 6.6:1 gear ratio.
Corrosion Resistance
Being a saltwater reel, corrosion resistance is important. Very very important. The Revo X Inshore comes with X2-Craftic alloy frames, an improvement over the earlier X-Craftic alloy that has been long used on Abu Garcia reels providing corrosion resistance and longer lifespan.
The Revo X Inshore comes with High Performance Corrosion Resistant (HPCR) bearings at areas of the reel that has a higher chance of exposure to the elements such as saltwater or seawater. HPCR bearings don't just last longer, they also perform better that normal bearings.
X-Craftic alloy for better corrosion resistance. 7 Hgh Performance and Corrosion Resistance bearings.
Strong And Tough Gears
Abu Garcia reels are known to be tough. They use high quality and precision gearing system on their reels. The Revo X Inshore comes with the D2 Gear Design for stronger, smoother, and tougher gears. This means that the Revo X Inshore will certainly give the hard fighting saltwater inshore fishes a fight to remember. Of course with good durability also means longer lifespan.
Magnetic Brakes
The Revo X Inshore comes with Abu Garcia's proven MagTrax Brake System; a magnetic braking system that allows for good controlled casting. The MagTrax Brake System provides for a smooth and consistent brake pressure when casting. This gives better casting distances hence allowing the angler to cover more ground (or water area) with every cast.
Magnetic brakes for control of the spool when casting.
Features At A Glance
6 stainless steel ball bearings + 1 roller bearing
3 HPCR™ bearings in key locations
X2-Cräftic™ alloy frame
Carbon Matrix™ hybrid drag system
Duragear™ brass gear
D2 Gear Design™
DuraClutch design
MagTrax™ brake system
95mm Aluminum handle
Lube port
Gear ratio 6.6:1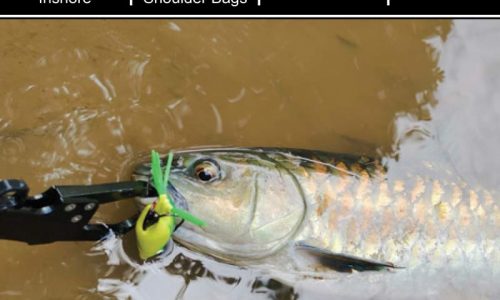 Click here to return to The Angler Issue 72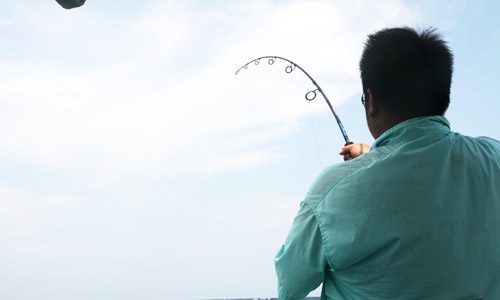 Click here to go to The Angler Magazine issues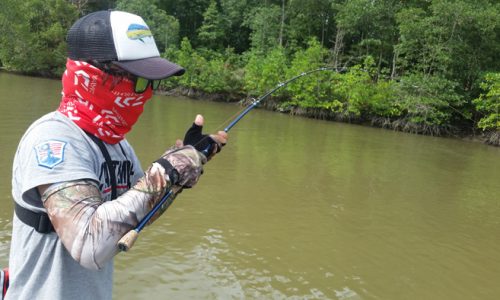 Click here to go to the main page
Do Not Miss Another Issue