Abu Garcia Sea Caster II (2) Rod Series
Introduction 
Many years ago when the first Abu Garcia Sea Caster rods were born, they were designed with one thing in mind; casting out at sea. They started out as a series of rods meant for casting from boats out at sea (needless t say that they are great rods for fresh water fishing too). That was the objective then. As they become more and more popular the Sea Caster rod series now includes surfcasting models as well. These new rods are now called Sea Caster II (2).
Old Values
There are quite a fair bit of the earlier Sea Caster series in this new series the Sea Caster II. For starters, the colour scheme is quite similar, and they are of high quality standards too. The Abu Garcia Sea Caster II comes ebony or glossy black blank with gold thread windings giving it an elegant look. A section wrapped with black carbon fibre gives it the sporty look.
Powered by Svangsta; the home of Abu Garcia.
The Blank
The Abu Garcia Sea Caster II comes a carbon graphite blank that is tough and built with a strong backbone to handle most hard fighting fishes. The tip is configured in a way that helps to flick out lures and baits well. The tip also comes with ample absorption capabilities to help manage the sudden burst of hard and fast running fishes.
Note: that we have not field tested this rod yet and the above information is based on what we get from our lab test.
The Abu Garcia Sea Caster II has a range of models to choose from based on one's fishing game.
Weight And Balance
The Sea Caster II rods are well balanced. They come a little front biased (weight more towards the front) without a reel on and re-balances itself with a reel on bringing the weight towards the back. Still the rods are a tiny bit front biased which is great for casting rods where the tip is mostly pointed downwards towards the water when fishing. They are lightweight as compared to rods within its price range (based on specs and rod actions).   
The Abu Garcia logo sitting snugly in a rubber end-cap. Rubber end-caps are great and they make sense.
Components
The Abu Garcia Sea Caster II comes with high quality EVA grips with a rubber rear EVA end-cap which is great as it allows for the angler to place the rod standing on most surface without having to worry as a rubber end-cap is less slippery and does not soak up dirty liquids. A rubber end-cap can be cleaned easily.
The Abu Garcia Sea Caster II comes with high quality Fuji reel seats and high quality EVA handles.
As for the rod guides and reel seats; the Abu Garcia Sea Caster II comes with Fuji guides that are tougher, lighter, and able to handle friction from fishing lines, especially braided lines. Fuji O-ring provides for smoother line movements of which translates to better casting distances. Fuji reel seats are used as they grip onto the reels better reducing the event of reels going loose while fishing.
High quality Fuji guides.
Overall
From our preliminary tests, the Abu Garcia Sea Caster II rods are good all rounded rods. They also come at an affordable price point which is great. We will be field testing them soon to see how well they perform in the real world. Do stay tuned and look out for our "Test Drive" article in future issues.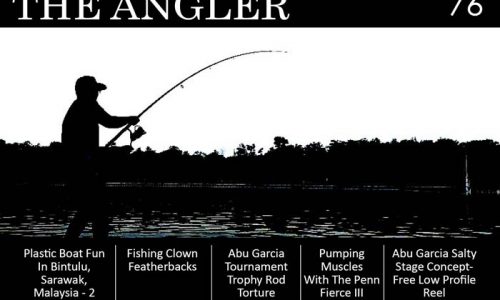 Click here to return to The Angler Issue 76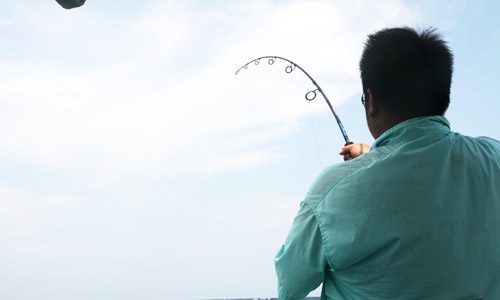 Click here to go to The Angler Magazine issues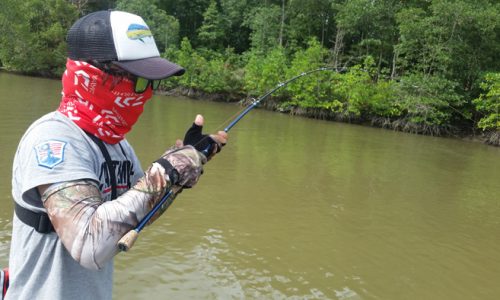 Click here to go to the main page
Do Not Miss Another Issue