New Abu Garcia Ultracast Fishing Rods
Introduction 
Abu Garcia Ultracast  rod series has been around for a very long time. The Abu Garcia Ultracast rods were made distance casting and were the favourite of anglers that did surfcasting and beach casting. They were even amongst the favourite rods used in distance casting competitions. They are not made just to cast further than other rods. They were also made to handle hard fighting fishes.
The Swedish royal crest; a sign of trust and integrity.  
One of my fondest memories with the Abu Garcia Ultracast rods is this one time when I was on a toman (giant snakehead) fishing trip and was hooked on to lunker. It's body was the size of my thigh and with a length of about 3.5 to 4 feet long. I was using the Abu Garcia Ultracast OZ medium action rod and it took a hard bent as the fish dashed towards the weeds dragging us on a short and "free boat ride." To cut a long story short; the lunker made it to the side of the boat and my hands were shaking with adrenaline.  Those rods were built with blanks that packed plenty of power and gave plenty of punch. That said, we now welcome the new and refreshed Abu Garcia Ultracast rod series.
High quality EVA for a proper grip. This model comes with a long handle for distance casting.
Green Caster
The new Abu Garcia Ultracast comes with a blank that is coloured with a glossy green with a somewhat pearl effect. It somewhat reminds me of the Green Goblin in the 2002 Spiderman movie. The thread windings are black, metallic purple, and silver (Spiderman fans will probably understand why I am reminded of the Green Goblin).
Tough and well constructed 24 ton graphite blank.
The Blank
The blank of the new Abu Garcia Ultracast certainly feels as tough as its predecessors. The blanks are 24 ton graphite blanks that provides lots of power, ample shock absorption, and at the same time a very decent weight. I am certain that the new Abu Garcia Ultracast rods retain the blank qualities of previous Ultracast rod series and this is a very good thing.
High quality Fuji components are used on the Abu Garcia Ultracast rods.
Quality Components
With so much power and capabilities, the new Abu Garcia Ultracast rods comes with Fuji guides that are tough and able to withstand the high pressure placed on its ceramic O-Rings during hard fighting battles. These guides also provides for smoother line flow of which is great for achieving further casting distances. The reel seats are also by Fuji providing good grip on reel foots, minimizing the chances of them becoming loose while fishing.
As at time of writing we have yet to test out the new Abu Garcia Ultracast rods. We will field test them soon and share our findings in a future issue. Do stay tuned for our report. So far from our lab tests, they certainly are very capable and tough rods. I believe that we will need to prepare our muscles before we "test drive" these "monster killers."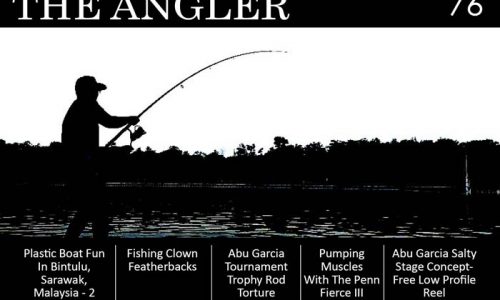 Click here to return to The Angler Issue 76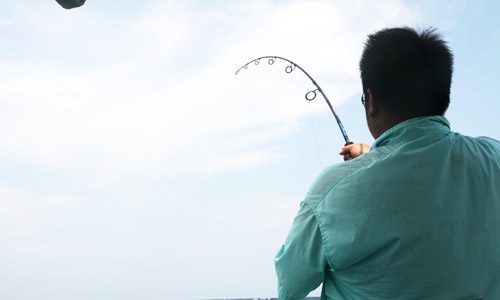 Click here to go to The Angler Magazine issues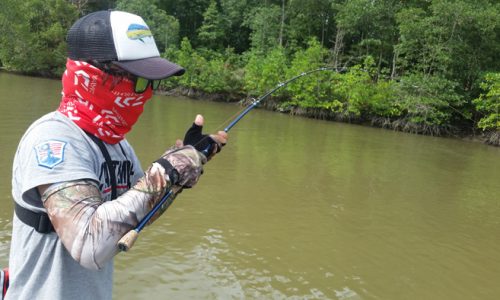 Click here to go to the main page
Do Not Miss Another Issue