Abu Garcia Utility Pouch
Introducing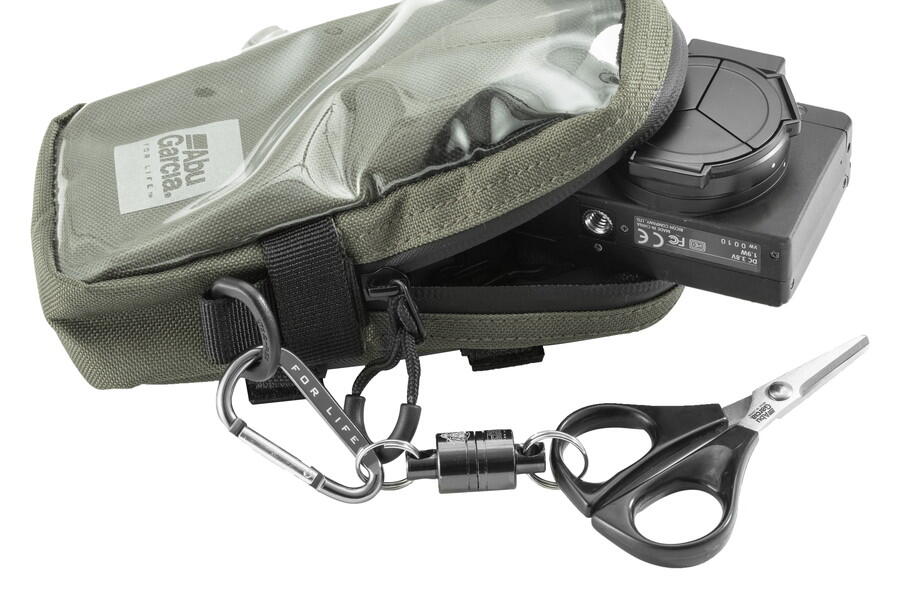 Pouches are one of the things that anglers will find handy whether they are out fishing or out and about with family and friends. A pouch is not just a pouch. A pouch has also got to be both functional and good looking. I am sure you will agree that you will more likely use a good looking pouch as compared to a run of the mill boring looking one.
Abu Garcia recently launched the Abu Garcia Utility Pouch, a good looking pouch that complements the angling lifestyle products by Abu Garcia of which includes t-shirts, caps, bags, gloves, etc. The Abu Garcia Utility Pouch comes with a transparent front with the Abu Garcia brand logo and tagline on a separate piece of canvas or cloth located inside the pouch.
Between the said  canvas or cloth and the transparent front  is compartment where one can place one's mobile phone should one chooses to. This compartment is for things that the angler may want to look at often; things that are needed to be constantly visible. Should something such a mobile phone be placed in the said compartment the Abu Garcia logo is no longer seen giving priority to the user's item(s) instead of flashing off the Abu Garcia brand.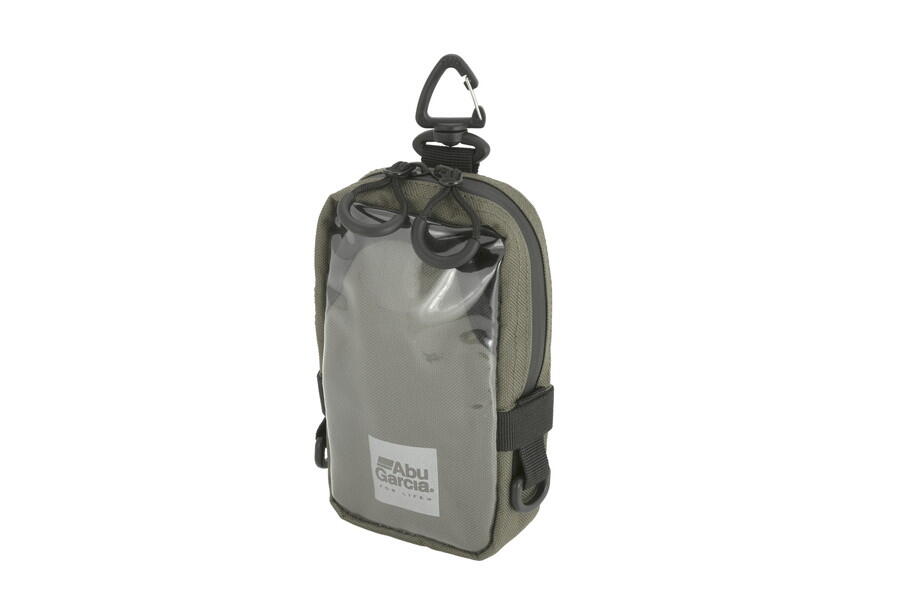 The Abu Garcia Utility Pouch.
The inside of the Abu Garcia Utility Pouch is the main compartment for larger items and a pocket for slimmer items. The larger compartment can be used to keep a wallet, medication or pill box, a small tackle box, etc. The pocket could be used to store things like cards, packets of hooks, etc. It all depends on what users of the pouch want to keep in these compartments.
The Abu Garcia Utility Pouch comes with a water resistant zipper that block small amounts of water from getting in. The pouch is not waterproof but it can protect the things inside should the user be walking about in the rain.
The pouch comes with clip allowing the user to clip the pouch to any item with a ring or an anchor such at a backpack, a carabineer, a tackle box handle, etc. it also comes with two Velcro straps that allows one to secure to one's belt, or wear it on one's wrist. Other than these there are two rings where one can secure the pouch to a carabineer, of a buckle of some sort. All these makes the Abu Garcia Utility Pouch a versatile pouch to have. 
Do Not Miss Another Issue