Abu Garcia Oceanfield (JDM)
You know how the mere mention of the word JDM attracts attention in some quarters? JDM or Japan Domestic Products are products made for the Japanese market. This means that the products are made for a market inside Japan.
But like many things made for Japan especially their domestic market; they are also well embraced in other markets. I am not so sure about the banana keeper or the Urusakunai Kara OK! Mute Microphone USB (hey, finish reading this article before Googling what Urusakunai Kara OK! is), but the Abu Garcia Oceanfield range of reels certainly has. This here is the new Abu Garcia Oceanfield Spinning Reel, a real that the folks at Abu Garcia Japan designed for jigging in their waters.
The Abu Garcia Oceanfield (JDM) Spinning Reel.
If you're expecting a giant killing, monster subduing, heavy lifting reel; this reel is none of those. I have often written on and on about such killers but now sitting on my office table is a saltwater jigging Zen master with a taste for sweet Japanese cucumbers and cherries. If you're thinking high speed, nope. No Nitrous Oxide in here. It will in fact tell you to relax and calm down. Just cruise about with its 5.8:1 gear ratios. Too fast for you? Slow down with the 4.8:1 in the size 5000.
Why such a reel? Well, when the Japanese design things, they design them for a purpose, an objective, one reason. They are focused on getting that one thing done and done well. They know that making one reel for all sorts of fishing is not only absurd but stupid. Of course such a reel can be made but it will be like making one knife for peeling fruits, slicing vegetables, filleting fish, chopping meat, logging trees, and shaving one's face with. That knife would really suck, wouldn't it?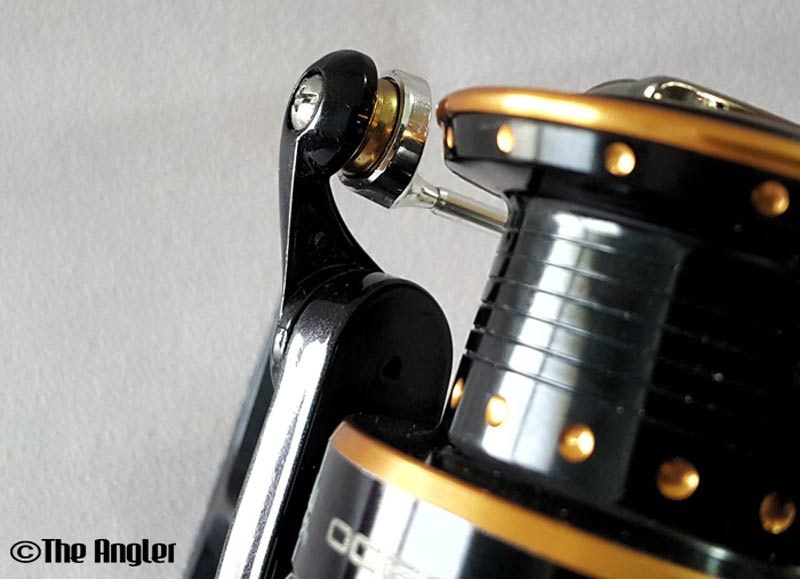 Rocket Spool Lip design for better casting performance.
This reel is made for light saltwater game fishing. They come with a one piece corrosion resistant X-Craftic (high strength aluminum casting alloy) body frame and side plates that not only handles saltwater environments pretty well but is also rigid especially at the reel stem (or foot) where it matters most during battles.
The spool employs the Rocket Spool Lip system that allows for smoother line flow thus giving better casting distances. They also come in shallow spool design for those who prefer shallower spools for better casting and more exciting light fishing.
The Oceanfield uses the shielded Carbon Matrix Hybrid Drag System of which is a system that uses both carbon disc and felt. Such a system will not provide a knockout sailfish stopping drag power but is certainly smooth and is enough to handle fishes within its targeted range. Only the size 5000 is equipped with full-on carbon drags.
Carbon Matrix Drag System inside.
If you like big knobs, you will like the one that comes with the Oceanfield Spinning. This big round EVA knob provides for better grip and I like better grip. Imagine fighting a fish halfway and losing your grip just as it does an aerial summersault throwing your hook right off because at that very crucial moment you allowed the line to go slack by losing your grip. Oh no, certainly not with this handle knob unless you have hands the size of the hulk's then perhaps you'll need one the size of a football.   
Big EVA handle knob for better grip when cranking.
Well, although the Abu Garcia Oceanfield Spinning Reel is made for light saltwater fishing it will certainly perform very well in freshwater game being a smooth operating reel with enough drag to subdue most freshwater fish species. So let the Japanese use it for their single minded purpose. Here we are ingrained with the screwed up principle of multitasking of which simply means doing more things at once with mediocre results instead of doing and focusing on a single thing with good results. This is why you need these three letters; JDM.
X-Craftic body and frame to better handle the corrosive qualities of saltwater.
Features
Sizes: 2500, 3000, and 5000.
6 stainless steel HPCR ball bearings + 1 roller bearing
X-Craftic body frame
Rocket spool lip
Uniflow bail
Water shield carbon matrix hybrid drag system
Size 5000 uses water shield carbon matrix drag system
Everlast bail system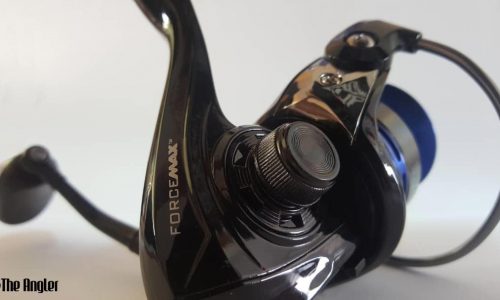 Click here to return to The Angler Issue 70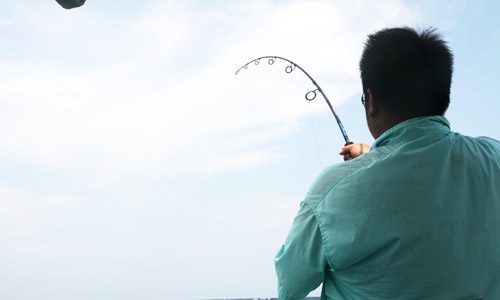 Click here to go to The Angler Magazine issues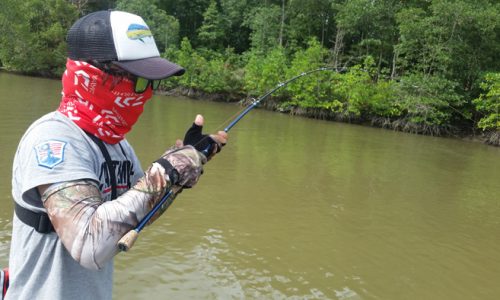 Click here to go to the main page
Do Not Miss Another Issue