Abu Garcia one of the biggest names in fishing has plenty of nice looking, well engineered reels that have been one of the main stays in many fishing tournaments such as the Bass Masters in USA. Abu Garcia has reels ranging from very affordable prices to pocket breaking prices. Within the affordable range of reels is a spinning reel series called Max series. I recently decided to have some fun at a local fish pond in Jugra, Selangor, Malaysia. For this fun outing I decided to bring along with me the Abu Garcia Silver Max 5 (size 5) spinning reel.
The Abu Garcia Silver Max Spinning Reel.
This pond in Jugra houses some fun fighting acrobatic barramundis. It is always fun playing with them especially on a light setup. For bait I used my favorite Berkley Powerbait Power Grub 2″ secured to a Jighead, a long proven favourite here at these ponds.
Good Distance
To cover more ground at every cast, distance is important. Casting my 2″ grubs on a spinning reel is not a problem since I am also on light lines but every inch counts. The Silver Max allows for this. It's spool comes with the Rocket Spool Lip design that provides for smoother line outflow thus providing good distances at every cast.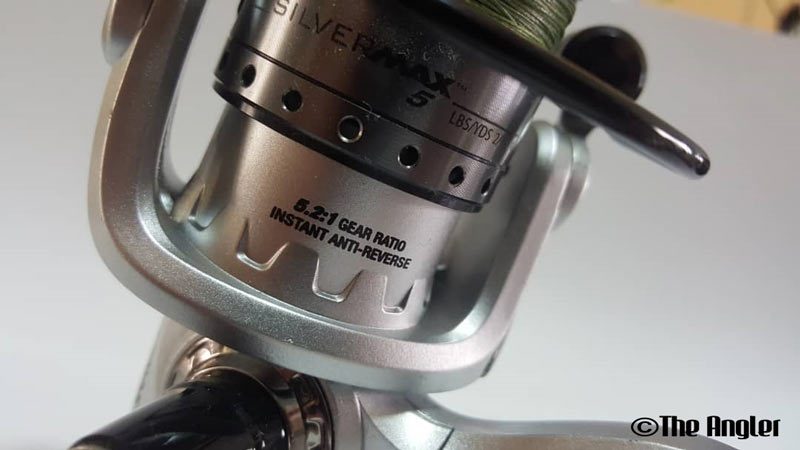 Smooth Drag
There are a good number of fishes in the ponds here and it doesn't take too long for one to take the Power Grub. Of course knowing where they hide out helps a great deal. Anyway, I was onto a barramundi and it ran. With the drag set quite high, at about 80% of the max drag, the dashing fish bent the rod and pulled out some line. The drag felt very smooth. Zero stickiness. Just pressure and smooth line outflow.
With the pressure from the drag it didn't take long before the fish surrendered out of tiredness. Up it came for a few shots of my camera to be saved in digital space. Within a short time I played a few more hard fighting barramundis before the sky opened and dropped cats and dogs. The reel perform really well throughout the fishing.
Smooth and fun play with the barramundis in the pond.
Features
5 ball bearings + 1 roller bearing
Lightweight graphite body and rotor
Machined aluminum spool
Everlast™ bail system
Slow Oscillation
Rocket line management™ system
Rocket Spool Lip Design™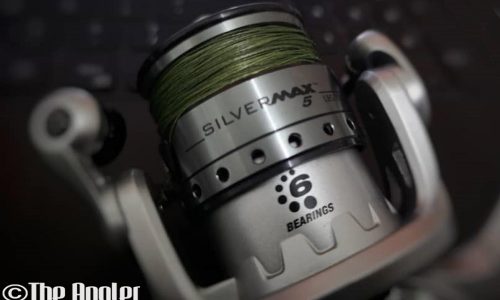 Click here to return to The Angler Issue 69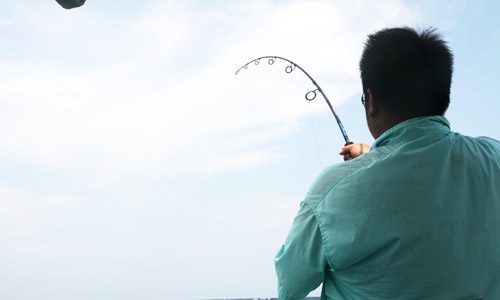 Click here to go to The Angler Magazine issues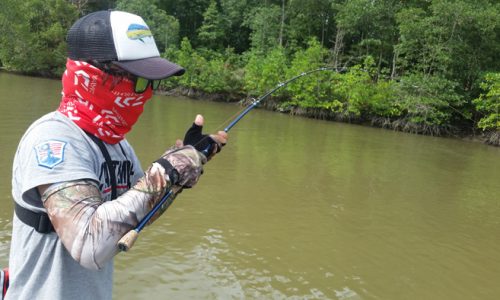 Click here to go to the main page
Do Not Miss Another Issue