Berkley PowerBait Swim Shad
Test Drive
When it comes to softbaits, my favourites are Berkley Gulp and Berkley PowerBait. They have proven themselves time and time again to be super productive. The pros love them as they help them catch fish and win tournaments.
Berkley spends a lot on Research and Development of their softbaits testing them on fishes both in their labs as well as out on the field by professional anglers and field testers around the world; thus why their baits have been productive and has helped many an angler catch more fish. We recently tested Berkley's PowerBait Swim Shad that is fish (shad) shaped with built in weight and hook (jig head) .
To test Berkley's latest PowerBait Swim Shad we headed to our favourite test site in Jugra, Selangor to test them on a variety of fishes such as groupers, golden snappers, mangrove jacks, and barramundis. We, know that the PowerBait Swim Shad are good baits but just how good are they?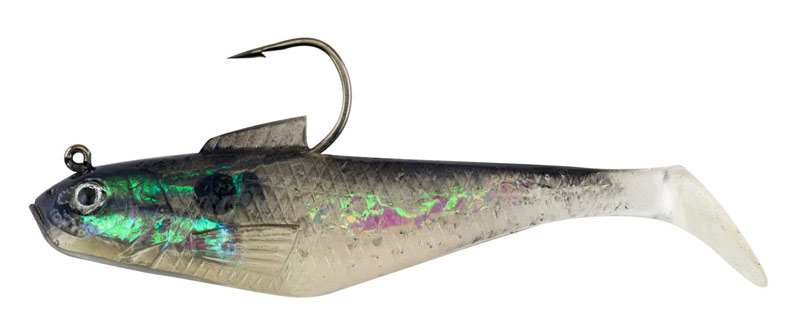 Easy To Cast
With an aerodynamic body shape and built in weight, casting the PowerBait Swim Shad was easy even when casting into the wind. We got very good distances and could easily cast all the way to the bank on other side of the pond (did so a few times). Of course the rod and line that we were using helped as well.
The good thing about being able to reach far is that we get to cover more ground or in this case water, with every cast.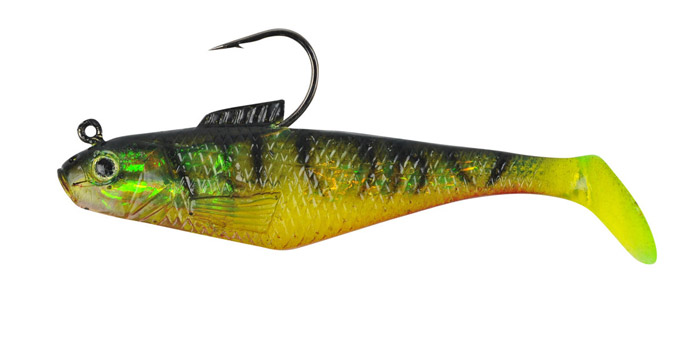 Effective Bait
The Berkley PowerBait Swim Shad proved to be a very effective bait. It did not take long before we were on to fish and within a short time, managed to "break the bank." Slow retrieves landed plenty of groupers. Moderately slow retrieves landed lots of golden snappers and mangrove Jacks. Faster retrieves landed lots of barramundis.
Berkley's PowerBaits are effective because they are made with a special material that is soft and flexible. They are designed to swim like a real fish and in different ways depending on how the angler manipulates its action. They can be made to swim like a panicking fish, a weak or sick fish, a fish searching for food at the bottom, or a swimming fish just going about its day.
A few groupers took a liking to the Swim Shad.
Berkley's Secret Weapon
One secret weapon in Berkley PowerBait's arsenal is that it has scent built into its body. Every time a PowerBait is in the water it releases fish attracting scent. When punctured (bitten by fish) more scent is released into the fish's mouth. This makes fishes hold on to them longer that other soft baits in the market. This is one of the reasons why we did not lose any fish on the PowerBait Swim Shad as every hookset was good. We had enough time to set the hook everytime despite using ultra light rods.
The colours used depended on the light (sunny and less sunny)
Conclusion
The Berkley PowerBait Swim Shad is easy to cast, swims well, last pretty well (average four fish per bait during our test), and is very effective in catching fish. Fish holds on longer to them allowing for good hooksets. And they are convenient to use (can be used straight out of the pack). Certainly a bait for anglers wanting to up their game.
Do Not Miss Another Issue