Fishing has since become a lifestyle and we see more fishing brands producing lifestyle products such as t-shirts, pants, shoes, gloves, caps, shoes, bags, and sunglasses. Pure Fishing Malaysia has recently brought in Spiderwire and Berkley eyewear into our markets to feed a fast growing fishing lifestyle demand.
"Cool" looking sunglasses.
Stylish
Spiderwire and Berkley eyewear look stylish and they are made of durable materials. They come in "cool" modern designs as well as retro designs to suite the preferences of all anglers. Personally I like the one by Spiderwire that looks like the pair worn by Keanu Reeves in the movie, The Matrix. It looks great on bikers (Harley Davidson type bikes) too.  
Seeing Fish
These glasses come with polarized lenses that cuts off glare from the surface of water allowing one to see what is beneath more easily. Imagine being able to see where the fishes are hiding out when one is fishing be it along rivers, lakes, ponds, or in a boat on the sea.
Polarized lenses helps you see beneath the waters' surface clearer.
Time to get yourself one of these stylish sunglasses and give your eyes the protection it needs. Put them on and you not only look stylish. You also gain an advantage over the fish since you will be able to see them even when they are hiding by rocks or logs. No reason not to get yourself a pair. If you need prescription lenses like I do, choose a pair with a lesser rounded frame so that prescription lenses can be made according to your need.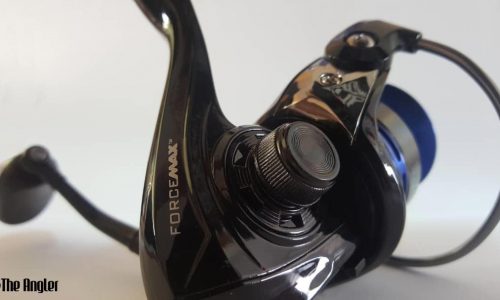 Click here to return to The Angler Issue 70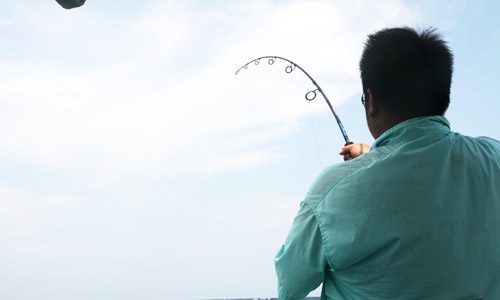 Click here to go to The Angler Magazine issues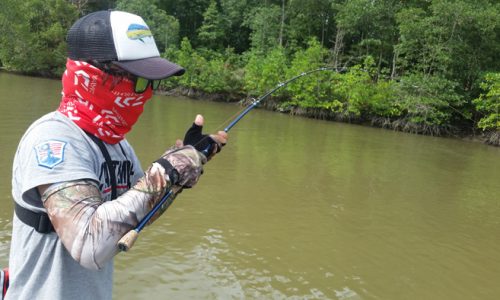 Click here to go to the main page
Do Not Miss Another Issue