Berkley is one of the biggest brands in the American Bass tournament circuit. They produce lots of products to help the pro-anglers win tournaments. They also work together with pro-anglers to create fishing products that helps them (pro-anglers) catch more fish. Amongst these products are fishing lures.
Since pro-anglers know best when it comes to fishing and catching fish, Berkley works with the best of them to create this lure; Berkley Digger. One of the pro-anglers in this project is hard bait legend and expert, David Fritts. The Berkley Digger is made cast easily and far, have good action, go deep fast and rise slowly during pauses.
Front view of the Berkley Digger. Notice its long bill for diving.
Aggressive Wobble
There is a reason for lures to swim erratically. Have you seen how an injured fish swims? They swim erratically. This sends a signal to nearby predators that there is a fish in trouble and could be an easy meal. The more aggressive the wobble, the higher the vibrations, and thus the more attractive it becomes to predators nearby. To attract fishes from further away the Berkley Digger also has plenty of side flashes when it wobbles. It is like sending an SOS signal but to predators near and further away. 
A flashy lure in the water as it reflects lights.
Dives Fast
The name 'Digger' probably means to dig and to dig deep. This lure is made to go deep and to go deep fast to where the fishes are hiding out. This allows the angler to cover more area within the fishing zone.  This is also great for sight fishing. The angler will not need to cast as far off target to retrieve the lure back to the fishing zone with the Digger, Closer distance also mean reaching the fish faster.
Slow To Rise
Another beauty of the Digger is that it rises to the top slower. This is fantastic as it stays in the fishing zone longer. This gives fishes or predators within the zone or those who have just got into the zone additional time to notice the lure and attack. This also allows the lure a higher chance to be spotted by predators at various depths.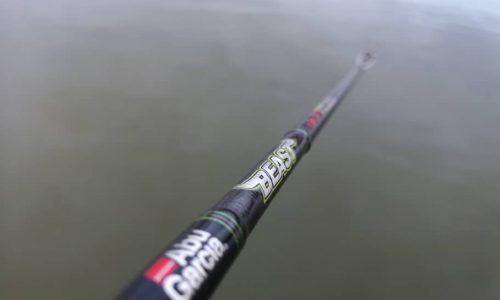 This is the latest Beast by Abu Garcia for the latest Revo range of low profile reels. We know that the Beast is one tough reel but just how tough is it really?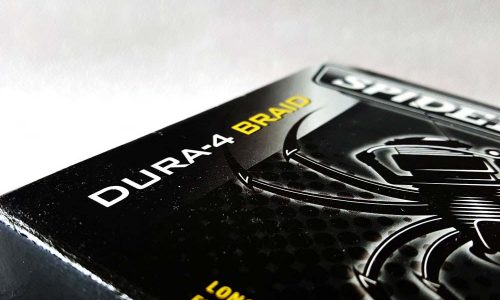 Spiderwire recently launched the Spiderwire Dura-4 Braid. We took it out on a few field testing trips to see how it would fare against the various gladiators in various waters.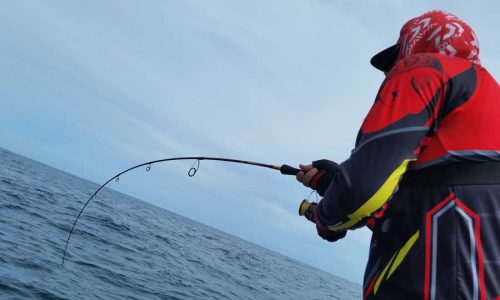 Sea fishing is always fun as the fish are hard fighters. Bintulu in Sarawak, Malaysia is one of the places to go to for some serious saltwater fishing. The gladiators will work out your arms, back, and legs. Click to read.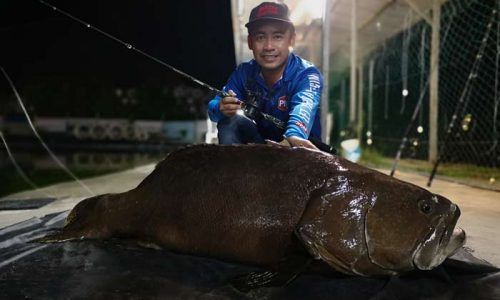 Click here to return to The Angler Magazine issue 67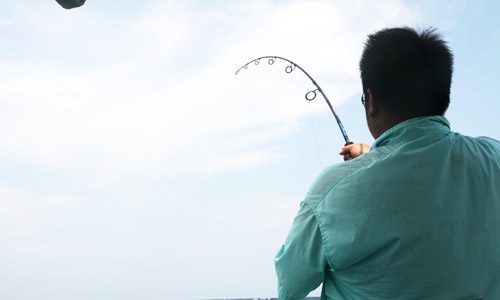 Click here to go to The Angler Magazine issues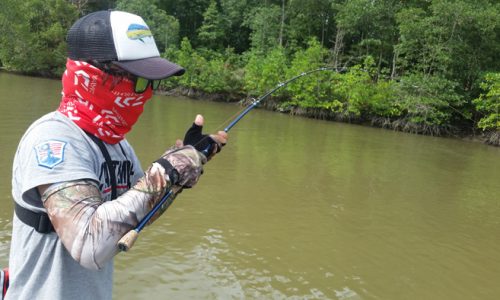 Click here to go to the main page
Do Not Miss Another Issue