Fishing lines are super important and many a times I have emphasized using high quality fishing lines. It is after all the connector between the angler and the fish. If it breaks during battle the angler feels the frustration although for a short time, but to the fish (such as sailfish) it could mean death. One of my favourite lines is Berkley Fireline.
The Berkley Fireline fused.
Berkley Fireline comes in generally two types or formats; fused and braid. Fused is when the lines are put together and fused using a smooth protective layer (coating). Braid is when the lines are braided together. They have their own distinct character and benefits (these will be shared in a future issue).
High Quality Material
Berkley Fireline superlines are made using Dyneema fibres, a type of fibre that is said to be 15 times stronger than that of steel (of the same diameter) and used in the making of bulletproof vests. They are also thinner and makes for smaller diameter lines comparing to traditional monofilament and nylon lines.
Translucent Line makes it more difficult for fishes to see.
Smooth
Smooth lines means better casting distances and these lines are smooth. I have been casting them for a long time now with baits and lures of various weights with good distances. They are the lines I usually use during field tests.
Features of the Berkley Fireline. 
Tough And Durable
The first Berkley Fireline I used is the Fireline fused or Fireline original. That was back in the late 90s. I had it on a Penn multiplier reel (cannot remember which) and did a lot of trolling with it catching fishes from barracudas to sailfish and I used it for some six years before giving it away with another reel to one of my ex-staffs.
The line frayed as the coating came off having scraped against rocks and other snags; yet it still held on. I also used them on freshwater trips fighting against toothy predators such as the ferocious tomans (giant snakehead) and have been dragged through logs, weeds, etc. and plenty a time the Fireline held on.
These hard fighters are no issue at all for the tough Berkley Firelines.
Trusted Line
I have been using Berkley Fireline for many years now and they are my go to lines. These awesome lines have got very good knot strength, are tough and durable, and have provided me with many years of fishing satisfaction. They may not be cheap but they certainly are very good value for money as they last, and when it comes to battling that fish; you want the best on your side.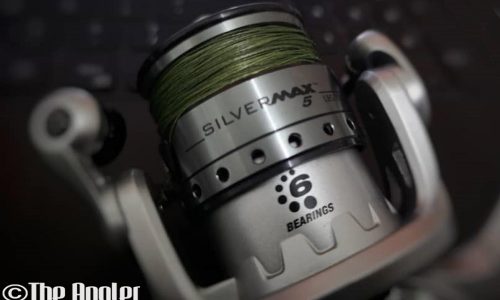 Click here to return to The Angler Issue 69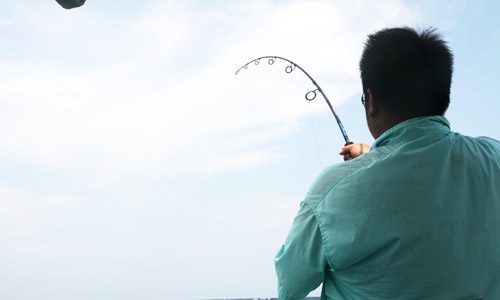 Click here to go to The Angler Magazine issues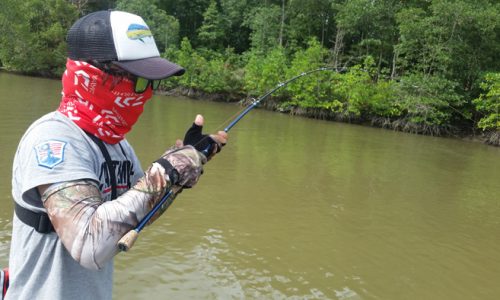 Click here to go to the main page
Do Not Miss Another Issue