Berkley Flicker Shad Pro Flash
The characteristics of plastic lures are copied from nature. This means that plastic lures are made to imitate nature. Why on earth do this and spend so much money on research and development to create and produce something that nature has already created? Well, one of the reasons is conservation. If we catch and use all the baitfish as bait, there will be no baitfish left and the predators will soon go too. Another reason to do so it to challenge the angler. Go catch fish with a piece of plastic if you are really that good.
The Berkley Flicker Shad Pro Flash lure.
Of course the challenge also falls on the companies who produce lures. To do well and produce lures that fishes will take whether they like it or not; Berkley works with pro-anglers as they are the ones out there interacting with fishes all day long. The pro-anglers certainly knows what's best. One of the lures design with pro-anglers is this; the Berkley Flicker Shad Pro Flash.
The Berkley Flicker Shad Pro Flash is designed to imitate fleeing baitfish. Fleeing baitfish gives out a flicker of light or flash as they dart away from an area when they sense a predator nearby. This action attracts predators and they may hit the lure out of reaction. Predators don't only attack when they are hungry. They also attack out of anger. Sometimes they do so just because the opportunity to attack is there.
Comes with quality very sharp trebles.
The Berkley Flicker Shad Pro Flash comes with bearings inside to create vibrations underwater. These noise creating bearings go to work sending out signals to predators as the lure rolls from side to side. This vibration draws in predators to inspect what's going on and when it sees a fleeing flickering batifish, chances are that it will go for the attack.
This lure can be cast or trolled and will dive to various depths depending on size and specifications.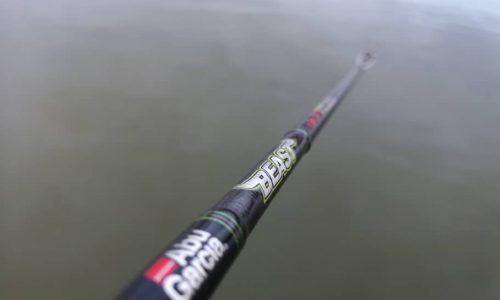 This is the latest Beast by Abu Garcia for the latest Revo range of low profile reels. We know that the Beast is one tough reel but just how tough is it really?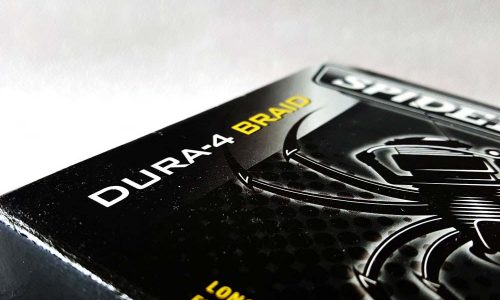 Spiderwire recently launched the Spiderwire Dura-4 Braid. We took it out on a few field testing trips to see how it would fare against the various gladiators in various waters.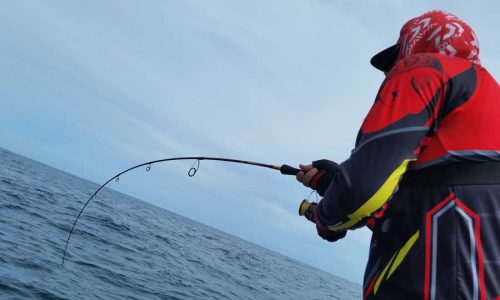 Sea fishing is always fun as the fish are hard fighters. Bintulu in Sarawak, Malaysia is one of the places to go to for some serious saltwater fishing. The gladiators will work out your arms, back, and legs. Click to read.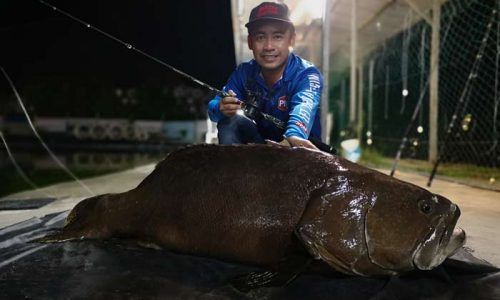 Click here to return to The Angler Magazine issue 67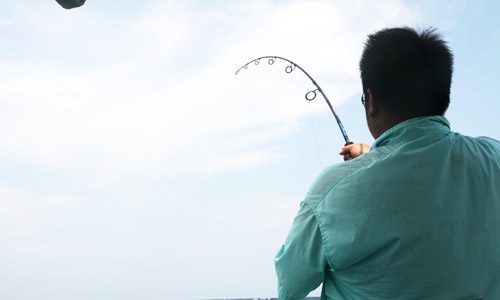 Click here to go to The Angler Magazine issues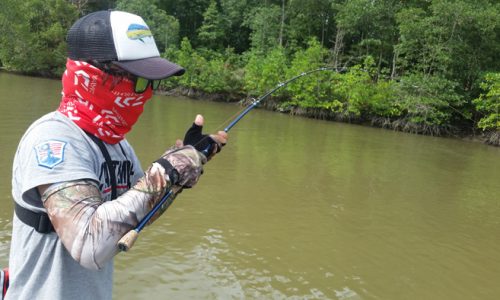 Click here to go to the main page
Do Not Miss Another Issue