Capelan Biga Light Jig Head
Jig heads are the tools of the angler that uses soft baits or plastics as well as meat baits. For the benefit of those who have no idea what a jig head is; a jig head is simply a hook with a sinker stuck to the area where you would normally find the eye of the hook. But unlike hooks and sinkers, the price of jig heads are not cheap, and rightly so.
Whilst walking about at Decathlon one day I chanced upon these jig heads; the Capelan Biga Light Jig Head and the TP RD Colo (another article). While Decathlon (here in Malaysia) carries many beginner tackle and "cheap" tackle, I found these jig heads to be rather attractive especially in terms of pricing. The 30g Biga Light jig heads come in a clamp pack of 3s and they cost less than a cup of ice blended coffee at Starbucks.
The jig heads come will bait holders and sharp hooks that are decently tough.
The Looks
These large jig heads come with black "eyes" giving them the realistic looks. They also have something like a swollen jaw that protrudes a little giving it a fish like face. These gives the jig head a more realistic look and perhaps helping it to better convince predator fishes that this piece of plastic swimming about here is the real deal.
They come with eyes to give them a more realistic look, and they can stand on their "heads" too.
Head Stand
The Caperlan Biga Light jig heads can stand on their heads giving the impression of a feeding fish, or a fish scouting for food at the bottom. With a some current, this stance allows the tail of soft plastic baits to wiggle the way a real fish does when feeding. This sexy "dance" certainly looks attractive especially to a hungry predator nearby.
Quality Wise
Well, for the price that it is retailed at, I must say that it is pretty decent. The jig head is made of lead and tend to stain but then again that is how our sinkers were back in the day. Lead has been banned is certain countries (just so you know). But lead helps keep prices of sinkers low and affordable. As for the hook it is sharp and pretty good.
The Caperlan Biga Light Jig Heads come in clamp packs.
Value For Money
The Caperlan Biga Light jig heads has a face of a fish giving it that lively look and it does not cost a bomb. Its quality is decent considering the price point. Personally I feel that it is good value for money. The downside is that it uses lead and lead is nor friendly to the environment and it stains. So if you are looking for a value for money jig head and don't mind the stains then this is for you.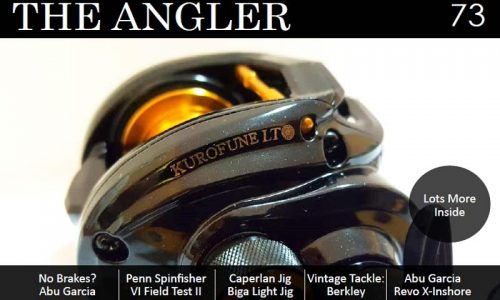 Click here to return to The Angler Issue 73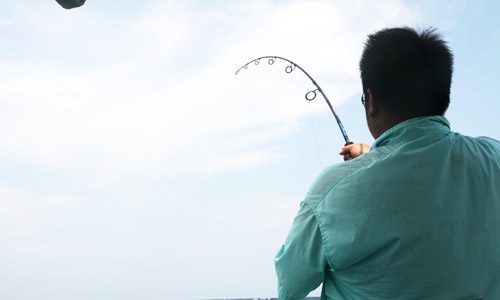 Click here to go to The Angler Magazine issues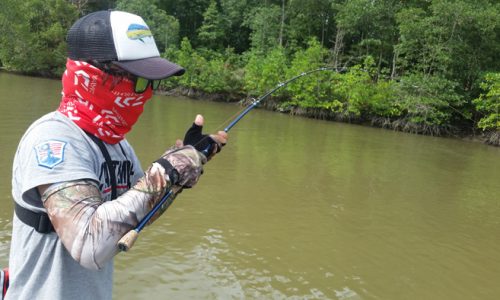 Click here to go to the main page
Do Not Miss Another Issue