The Evolution Of Fishing Part 3: Bait-Casting
Bait-casting is often seen as a step up from bottom fishing. Moving on from bottom fishing into the world of bait-casting is like graduating high school or secondary school (bottom fishing) and going into college (bait-casting). While many anglers remain within the realm of bottom fishing, some graduate and step into the world of bait-casting. Of course, this is not to say that bottom fishing is not as good or as advanced as bait-casting. They are just different styles of fishing.
Bait-casting is quite different from bottom fishing. We have now moved on from being trappers to  hunters. It is a whole new learning curve that anglers will have to go through to become well-versed bait-casters. It is tough and challenging to learn, and most anglers find it really frustrating to take up. But why do anglers who evolve and step into the world of bait-casting, do so? Well, everyone has their own reasons but there are some of the benefits over bottom fishing.

Faster casting
This is especially true when sight casting. Snakehead anglers know that one of the best methods of catching snakeheads is when they surface for air (especially giant snakeheads). The milliseconds it takes to get your lure to the fish is key to getting a hit either out of aggression or out of a reaction. The difference is that with a spinning reel one still needs to lift the bail-arm, get the line to the finger or finger to the spool (whichever the angler prefers), take aim, and make the cast.
When it comes to bait-casting reels, all the angler needs to do is take aim, press down the thumb-bar, and cast. Lesser steps mean lesser time is needed to get the lure to where fish. This does translate to more hits of which means a higher chance of catching and landing more fish. This is a good reason to evolve to bait-casting.
Faster to get the bait or lure to the fish.
Better Accuracy
Why is bait-casting always said to allow for better accuracy over spinning reels? It all boils down to line control. With all things (wind) not being a factor, and angler user a spinning reel and an angler using a bait-casting reel can cast towards the same thing, in the same direction. It is when we want to land the lure at a certain place in the water that makes all the difference.
For an angler using a spinning reel to land a lure at a certain place in the water he or she can most certainly do so by stopping the outflow of the line by blocking the line from flying off the spool with one's free hand. This will stop the lure in the air and allow it to drop into the water usually resulting in a loud splash depending on the height of flight. It is much harder to slow the lure gradually until it is low enough for a more silent entry into the water when it reaches the fishing zone or intended point of landing.
For a bait-casting reel, it is done by feathering the spool with one's thumb as the lure is in flight to get it to gradually drop in height until it reaches the intended fishing zone or intended point of landing. This allows for better accuracy; another important factor when sight casting. Back to the giant snakehead taking a breather; a loud splash beside it will probably send it racing for cover as compared to a quieter  landing of the lure.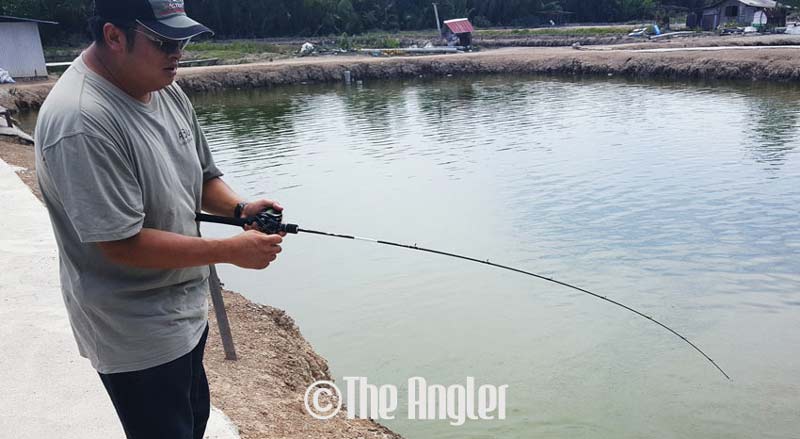 Sensitivity is better with a bait-casting setup.
Better Sensitivity
Fishing lines, rods, reels, etc. are all not just tools for fishing. They also acts as transmission lines the way telephone lines do. Vibration from the lure is sent up to the angler via the line, through, the rod, the reel, and on to the angler. On a bait-casting tackle we get to feel the bumps, structures, terrain, etc. while we are reeling in our lures. We also feel it when a fish takes our lures which is a lot of excitement and fun. Also, we get to react fast.
For bottom fishing the game is different if one just cast out one's bait and waits for the rod tip to bend of for the line alarm to make noise. But for those that hold on to their rods with the line hanging on a finger to feel the bite; one feels the currents, and the bites. Seldom does one feel the terrain. Even when reeling in one's lure, the transmission of vibrations seems to be lesser on a spinning outfit. This could be because of the distance between the lure and the hands of the angler, since the angler does not have the spool in hand while reeling in the lure.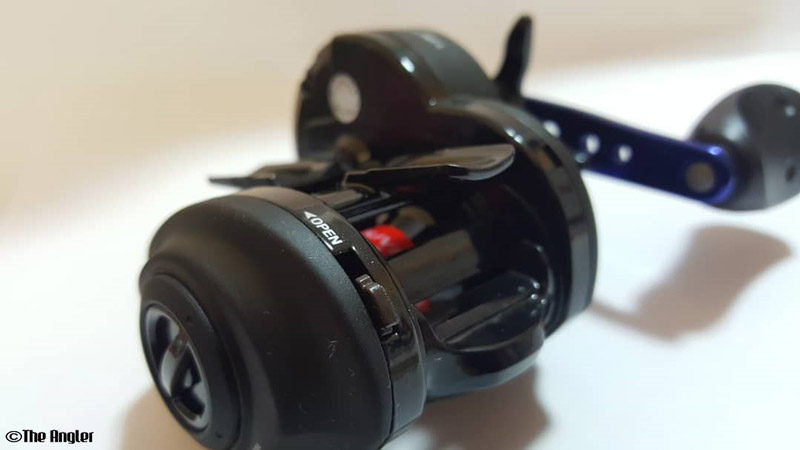 The underneath of a bait-casting reel. 
The Cool Factor
With bait-casting as a more advance style of fishing as compared to bottom fishing, some anglers evolve from bottom fishing to bait-casting because it makes them feel good; hence the cool factor. Especially anglers that fish in a group or belong to a fishing group. The earlier they pick up a more advanced sport, the stronger the cool factor and the longer it last. I know that this is not a strong reason to evolve to bait-casting but there are those who do.
As we become more sporting anglers and want to grow as an angler in terms of skills and techniques, we will have to learn more styles of fishing and evolve as an angler in our sport. Hence, it is good that we evolve from bottom fishing to bait-casting, and further on. It makes our fishing more interesting and certainly a heck of a lot more fun.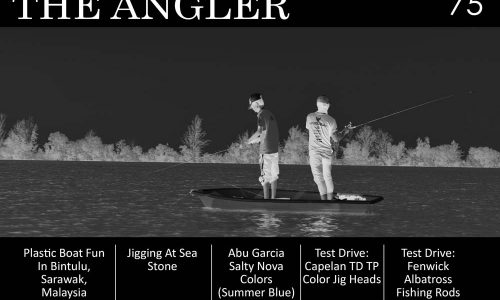 Click here to return to The Angler Issue 75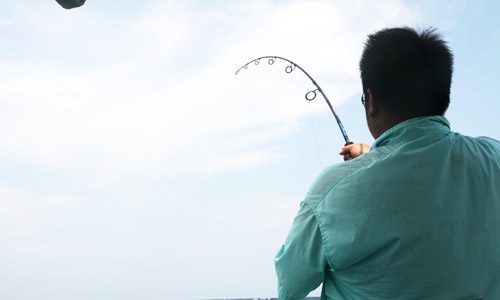 Click here to go to The Angler Magazine issues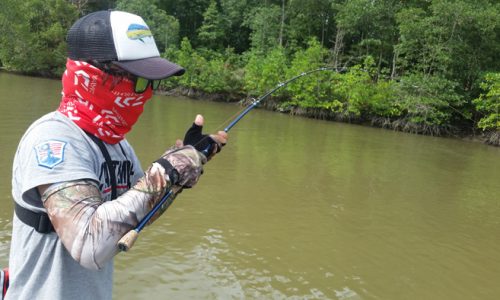 Click here to go to the main page
Do Not Miss Another Issue