Circle hooks have been around for many years and I have used quite a lot of them. One of my favourites is the Gamakatsu Nautilus Circle hooks by Gamakatsu. They have been my go to hooks for saltwater fishing as well as freshwater fishing (mainly during field tests at a certain pond).
Circle hooks are my go to hooks when fishing hard fighting predators. Quality is super important, hence why I prefer Gamakatsu Nautilus Circle Hooks.
Very Tough
The Gamakatsu Nautilus Circle hooks are some of the toughest hooks that I have used. They are made using extra strong carbon steel and are forged into shape. This gives them less surface porosity, higher tensile strength, and better at handling fatigue.
Like with all circle hooks the Nautilus Circle hook is designed to latch on to the side of the fish's mouth as it turns in the opposite direction of the force and makes a dash. With a very sharp offset point the Nautilus Circle hook does this well allowing for plenty of well set hook-ups. 
Great For Live Baits & Chunk Baits
The Nautilus Circle hooks hold on to live baits and chunk baits (meat like fish chunks, squid, prawns, etc.) very well. It comes with a barb that secures the bait in place. Even live baits such as bait fishes like big eye scad (selar), Indian mackerel (kembung), etc. are held securely in place.
Live baits in the live well of our boat. For the kind of fishing we do, we need high quality hooks.
Proven
I have used them countless of times during field tests at my usual go to pond where hard fighting Amazon red tail catfish, Asian red tail catfish, Mekong catfish, etc. call home. I don't remember a time losing a fish during hard fought battles with the exception of line busts.
They are my go to hooks for my sailfish fishing trips that I used to do very frequently as they are sharp and strong. I never had a Nautilus Circle hook break on me (I have broken a few hooks and straightened a few too – other brands).  So far they are the most reliable circle hooks I have used.
The Gamakatsu Nautilus Circle Hooks can handle such hard fighters without issues.
Affordability?
Gamakatsu Nautilus Circle hooks are really good hooks but such goodness comes a price tag that may be out of reach to some. A better way to phrase this is that some may not be willing to pay so much for hooks. But to me they are certainly worth the money as I am sure one knows how frustrating it can be to lose a hard fighting trophy fish because of a weak hook.
These hard fighters are no problem at all for the Gamakatsu Nautilus Circle Hooks.
Conclusion
If you are looking for really good hooks that will move the odds into your side of the court and you are willing to fork out the money, Gamakatsu Nautilus Circle hooks are hooks that I highly recommend. They are tough, sharp, and reliable.
Note: Do read up on how to use circle hooks as they work unlike normal non circle hooks.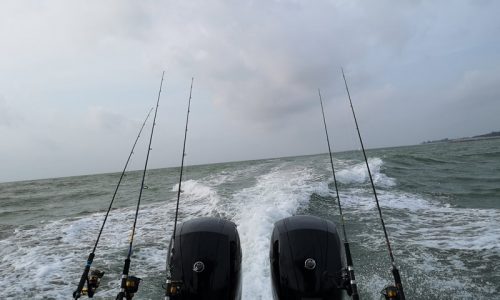 Click here to return to The Angler Issue 66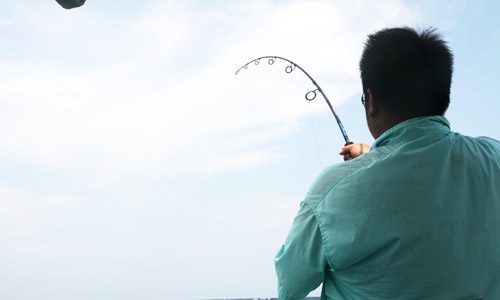 Click here to go to The Angler Magazine issues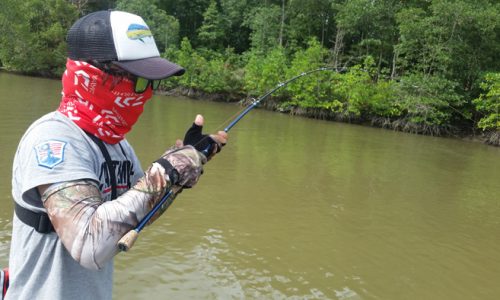 Click here to go to the main page
Do Not Miss Another Issue