Fly Fishing Festival 2018
The International Fly Fishing Festival was held in the National Botanical Gardens in Shah Alam, Selangor from the 31st Oct to 3 Nov 2018. The event was held in conjunction with the certification of new Certified Instructors from various countries.
The event saw well known fly anglers and instructors from Australia, Finland, China, Britain, Indonesia, and of course Malaysia. These fly fishos include:
Bryan Martin from England
Paul Arden FROM England
Thomas Berggren from Sweden
Peter Morse from Australia
Cash from Taiwan
Wang Yong from China
Jimmy Lemert from USA
Doctor Lin from Malaysia
Irhamy Ahmad from Malaysia
Aznir Malek from Malaysia
Pak Bintoro from Indonesia
Faja Setyawan from Indonesia
Antti Vapula from Finland
… And more
Pure Fishing Malaysia showcasing fly fishing tackle from Hardy, Pflueger, and Fenwick.
There were lots of activities during the event to keep fly fishos and those interested in picking up fly fishing busy. These activities include casting demonstrations, fly tying demonstrations, casting contests, talks by the experts, etc. There was also a lucky draw held at the end of the event.
Stalls were set up too by Pure Fishing Malaysia, Tackle Box Adventures, Vision Fly Fishing, etc. Pure Fishing Malaysia showcased a some very beautiful reels by Hardy, and Pflueger. Hardy reels are on the higher end while Pflueger has reels more at the low to mid end price segment. These reels especially the Hardy reels got a lot of interest from the expert fly fishos.
A fantastic fly combo. Great for beginners.
For beginners Pure Fishing Malaysia introduced a fly combo set made up of a Pflueger reel, Fenwick Nighthawk rod, and fly lines. Prices below RM600.00 it certainly is a rod worth the money especially from such reputable brands.
Tackle Box Adventures too had some fly combo sets on sale during the event. These combo sets are ideal for beginners to get their foot into the world of fly fishing.
Tackle Box Adventures was at the festival too.
Should You Take Up Fly Fishing?
Personally I am glad that fly fishing is picking up here in Asia. It is a slow but gradual climb. There are more anglers taking up the sport. This is a good thing. We always start fishing either with a pole, fishing lines in a spool (or can, piece of wood, bottle, etc.). Some start with a spinning reel or a spin cast reel if you're in the USA. That's like being in primary school or grade school.
At some point in the angler's life he or she moves on into the world of bait casting reels; a tougher more technical type of fishing. This is like graduating primary school or grade school and going into high school or secondary school. After spending many years here some move onto fly fishing, an even more technical form of fishing. This is like going into university. When one reaches this stage of fishing, one is considered to be a complete angler; an angler who can fish with whatever fishing style or game. This is important.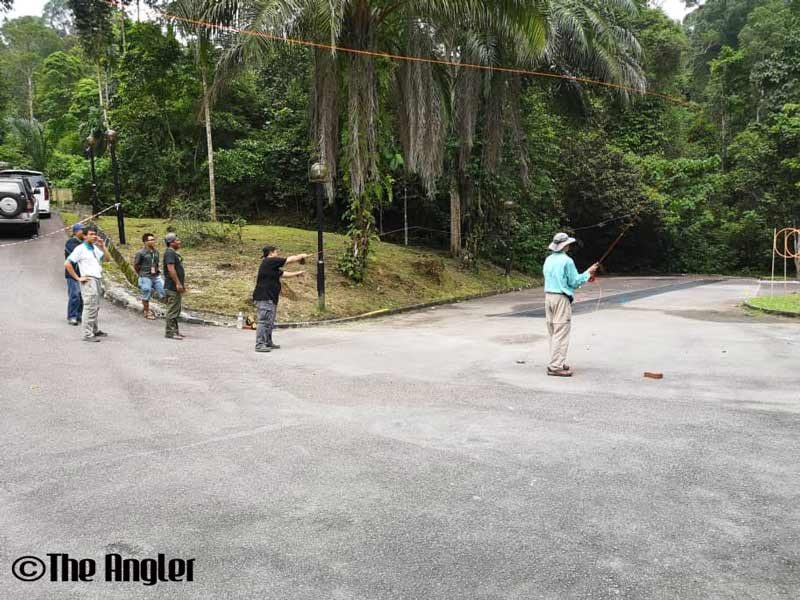 This brings me to a story a friend once shared while we were having tea. He used to work for a huge Scandinavian company and has often talked and showed photos of his catches. He is known as an expert angler within his company.
During a meeting in Sweden he was invited by his boss to go do some fishing. He did not bring his fishing tackle with him but his boss assured him that he (his boss) has more than enough fishing tackle for him to use. Happily he went to his boss' house to choose his fishing tackle for the fishing trip but when his boss opened his fishing cabinet, my friend was stuck. There was no spinning type tackle nor was there a bait casting outfit to choose from. They were all fly rods and reels. With a red face he had to tell his boss that he does not know how to fish with a fly outfit. It was then that he realized that he may be a good angler but he is not a complete one.
Flies that look like…. flies.
So, there you go. You should at least pickup fly fishing to be a complete angler. One does not need to be an expert. Being able to fish with a fly fishing outfit is good enough to help you catch fish and not get left out should you be in a place where fishing is great but the style of fishing is fly.
Not sure where to go or how to start? Worry not. Just link up with local fly fishing groups, learn from fly anglers like Nick Ooi of Tackle Box Adventures, Ben Foo, or follow Pure Fishing Malaysia Fly Brands page on Facebook.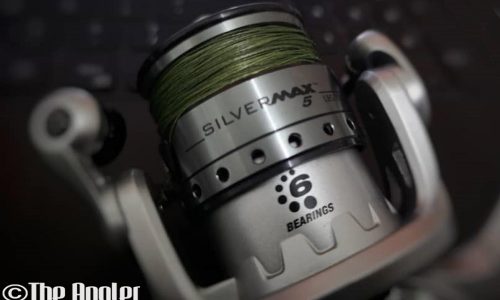 Click here to return to The Angler Issue 69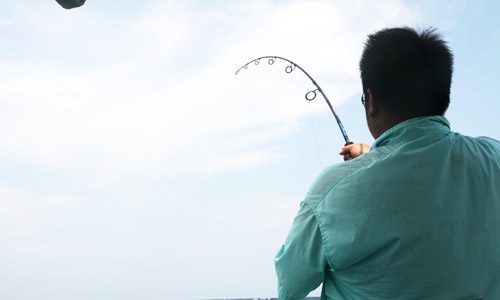 Click here to go to The Angler Magazine issues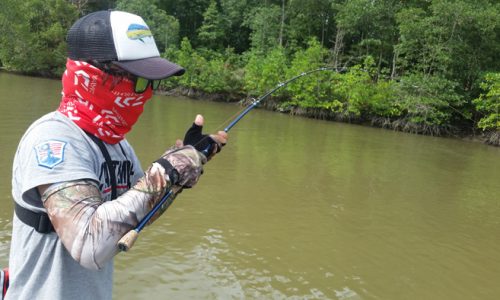 Click here to go to the main page
Do Not Miss Another Issue