Welcome to The Angler Magazine, Issue 68. In this issue we checkout the latest Abu Garcia Roxani Powershooter low profile baitcasting reel, the fun Shakespeare GX2 rod, the Penn Squadron reel, and more. Read about them below
There was a lot talk about a certain reel and the anticipation for its arrival was huge. This reel is the Abu Garcia Roxani Powershooter. Then there is the Abu Garcia Revo Rocket 10.1. If you remember the older Revo Rocket you will want to know more about this new Rocket. We also introduce a fun rod, the Shakespeare GX2 3 feet rod. Throwing all good manners, refinements, smooth silky engines in exchange for a rough, tough, monster is Penn's Squadron reel; a  monster truck of a reel. Click to articles below to read.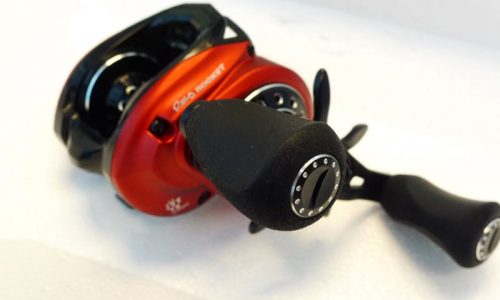 The new Abu Garcia Revo Rocket 10.1 is tantalizing, smooth, more refined, and hot. Checkout this review on the new Abu Garcia Revo Rocket 10.1.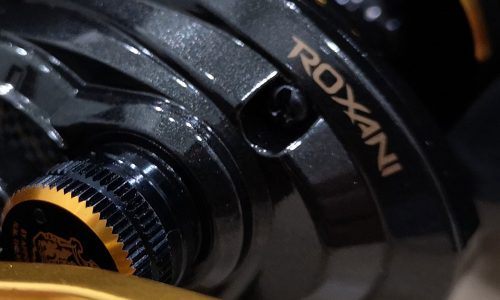 Abu Garcia recently launched the Roxani Powershooter, a reel with superb dual brakes, crazy casting abilities, and the ability to hold lots of lines. The Roxani is certainly a reel to checkout.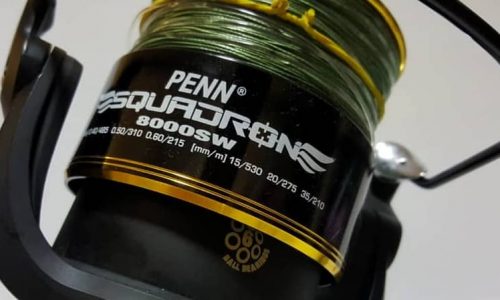 The Penn Squadron is a monster truck of a reel, with monster truck refinement, fights with a monster truck spirit, and will not break your bank account. Click to read more.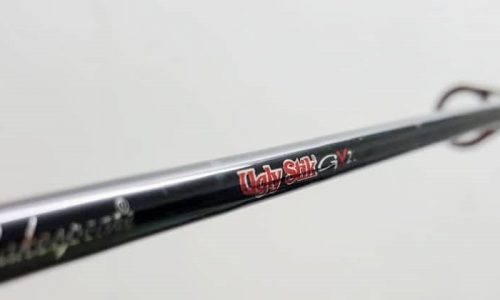 The Shakespeare Ugly Stik GX2 is a 3 feet rod made for ice fishing. What the heck is an ice fishing rod doing here in Asia? We do not have ice lakes to fish in in this here parts. Well, click to read and find out why.
The sea is certainly a playground for anglers. Bintulu in Sarawak, east Malaysia is certainly a good place to go fishing at. Checkout our fishing adventures in Bintulu, Sarawak. This is part II.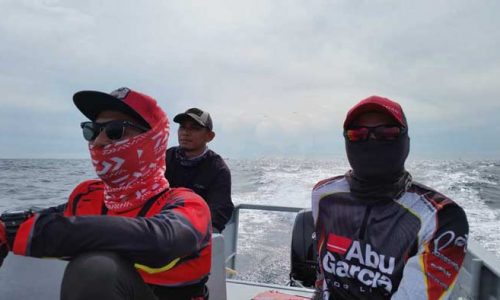 Sea fishing is always fun as the fish are hard fighters. Bintulu in Sarawak, Malaysia is one of the places to go to for some serious saltwater fishing. The gladiators will work out your arms, back, and legs. Click to read.
Education never ends especially when it comes to fishing. In this issue we look at a casting technique called Flipping. Flipping is a good way to land your lures or baits into the fishing zone with as little noise as possible.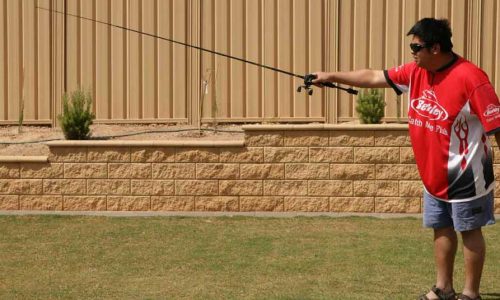 There are a few more advanced techniques when it comes to baitcasting that will help you catch more fish. Learn how to flip in this article.
Should you be looking for a place to go for a holiday and fishing is part of your holiday plans; Malaysia is a good destination to consider. Click below to find out more.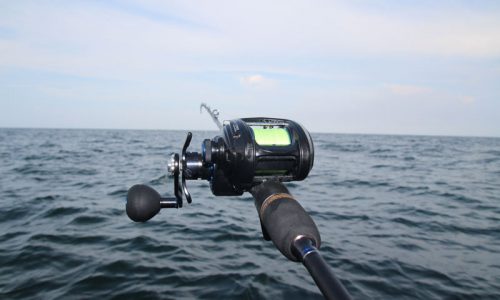 Blessed with paradise islands, lovely jungle rivers, a few great lakes, plenty of ponds, etc.; Malaysia is an amazing fishing destination. Read this article to find out more. 
Checkout the new Penn Fathom II Level Wind conventional reel, Rod Ford Fury low profile reel, and Abu Garcia's new Trucker Cap. Click below to read more.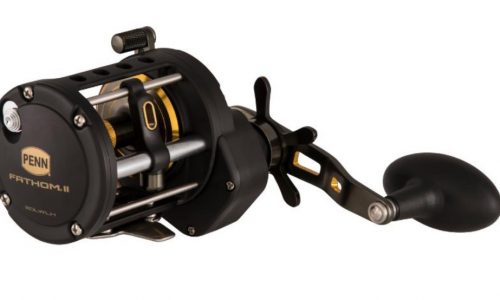 The PENN Fathom II Level Wind's heavy duty construction and powerful gears make it a true workhorse and favorite of charter boat Captains. It is designed to handle extreme abuse day-in and day-out.  Click to learn more about it.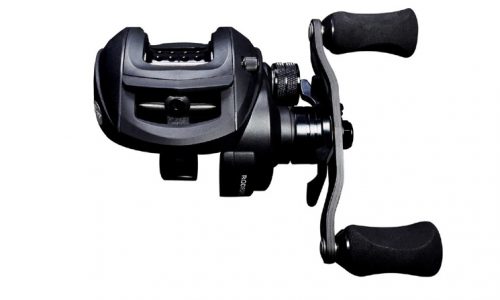 The Rod Ford Fury 63L is a versatile reel that is made for fishing in Asia and is adapted to the fishing style of anglers in Asia. Click to read.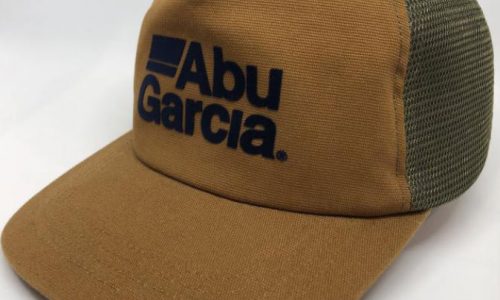 Fishing is not just a sport. To some, fishing is a lifestyle. For these anglers Abu Garcia has designed a new cool looking trucker cap. Click to read.
For competitive anglers the world over; the Sabah International Fishing Tournament 2019 is open for registration. Click below to learn more.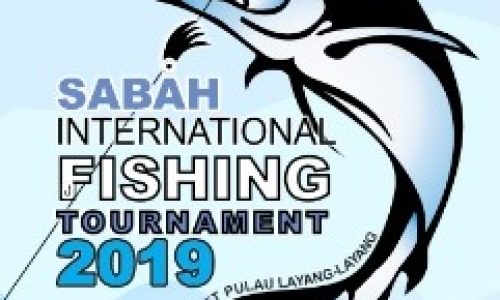 The Sabah International Fishing Tournament 2019 will be held at the Layang-Layang Islands in April 2019. Should you be interested, please click to find out more. 
Looking for a place to go for a holiday with your family but not willing to allow your fishing tackle to rest… Checkout this amazing place below that is located right beside a lovely river. Eco Murai Rimba is a lovely place to holiday at right next to nature. Do bring along your fishing rod too for some fun fishing. If you've decided on Kuantan instead, especially along the Balok Beach area, checkout Sara Thai Kitchen; a place that serves lovely food. Click below to read.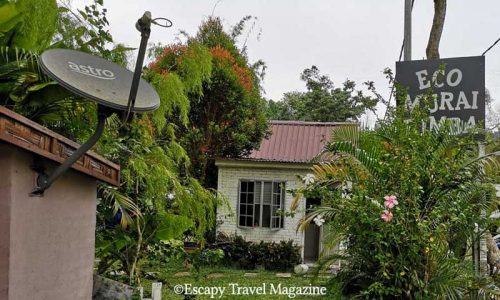 Staying with nature is fun and educational. Eco Murai Rimba is a nature "resort" that is right next to a cool river. Anglers take note.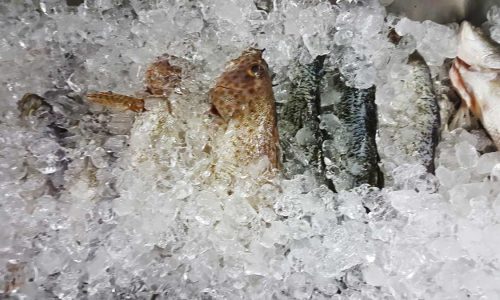 Looking for a place to eat while in Kuantan? Checkout Sara Thai Kitchen a place that serves tasty Thai cuisine and delicious grilled fish.
Do Not Miss Another Issue