Journey Through Fly: Types Of Flies
Knowledge Wise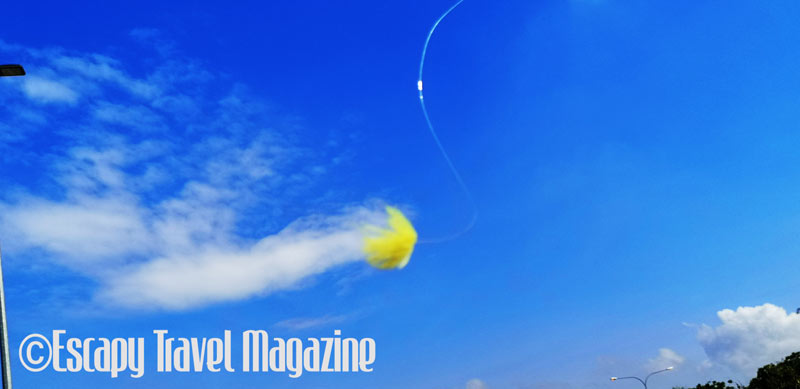 One of the things that makes fly fishing fun and educational is that to catch more fish, the fly angler must study the environment or place (lake, pond, river, sea, etc.) that he or she intends to fish at. This is because knowing the various types of insects, baitfish, things these fish feed on etc. that are found in these places helps with the understanding of the fish's diet. With that information, flies (baits) can be tied (made) to look similar to the fish's diet.  One term that one must know is "match the hatch" which simply means to copy or use what looks like food that the fishes in a certain pocket of water eats.
Flies are simply baits handmade using natural and / or artificial materials, tied onto a hook to imitate insects, shrimps, crabs, fish, eggs, etc. that are found in and around the water that the fly angler fishes at. You may ask this, "why go through all the trouble to tie a fly when one can simply just catch the said insects and use them as bait?" Well, it certainly is more satisfying catching fish on something that is created by yourself to imitate the fish's prey, be it an insect, a type of baitfish or even a fruit from overhanging trees which hug a river bank or lake edge. For a fly fisherman, the greatest satisfaction lies in his own fly creation, casting to the fish, hooking it, landing it and appreciating it's beauty before releasing back into the wild. This is the highest form of sports fishing. It is also an art and not just simply fishing. Tying a fly does not require an exact replica of the fish's prey but it is only to create an impression of it. More importantly is to present a fly which is similar in size and colour to its prey, be it a wet or dry fly.
In this article let's touch base on some of the types of flies that are used for fishing. This will at least give you an idea of what flies to use when you attempt your first fly fishing endeavour at your favourite fishing hole.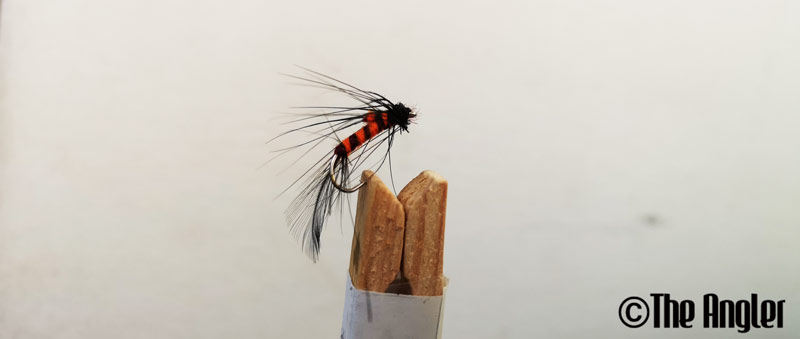 Dry Flies
One of the terms often heard when talking with fly fishermen is "dry flies." These certainly do not mean flies that are dead and have dried up. Dry flies are flies that are tied to look like insects that can be found on the banks of rivers and on the surface of waters. These flies are made to look like grasshoppers, damselflies (look like dragonflies but are thinner and folds their wings when at rest), mayflies, small spiders, ants, tiny moths, beetles.
Since these insects are generally found going about their day above and beyond the surface of the water (flying about or resting on plants near the water's edge); dry flies made to mimic them are made for fishing on the surface of the water. Dry flies therefore have buoyancy and floats on the surface. For dry fly fishing, we generally use a floating fly line.

Wet Flies
Another term that many a fly fishermen talk about is "wet flies." If dry flies are made to be fished on the water's surface, wet flies must thus be for fishing beneath, right? Exactly. Wet flies are flies that are made to look like shrimps, nymphs, worms, small crabs, etc.
Because wet flies are made to be fished in the water or beneath the surface of the water, these flies are not made to float. They are made to sink below the surface. For wet fly fishing, we generally use a floating line unless we are targeting fish which hold much deeper. For this, we could use an intermediate sink tip or full intermediate sink fly line.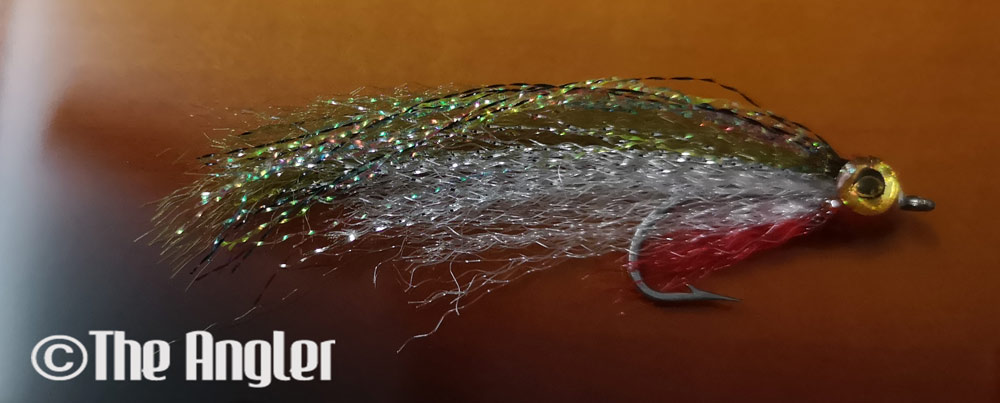 Streamers
Then we have streamers that are made to look like and mimic baitfish, crayfish, and other small aquatic creatures that are somewhat more streamlined in shape. Streamers are generally larger than dry flies and wet flies. Because of their streamlined design they are generally fished like lures, an example will be to use short darting actions. Streamers are generally fished using floating or sinking fly lines depending on fishing conditions.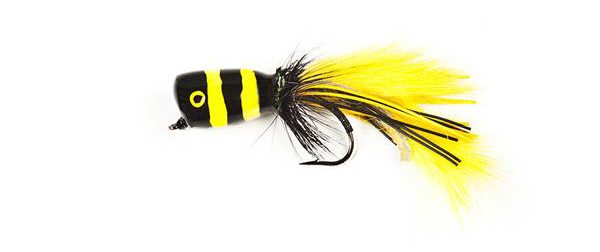 Poppers
Ah, finally… a familiar term. Yes, poppers in the world of fly fishing works the same as poppers in the world of lure fishing . These flies 'pop' on the surface of water when stripped in short snappy motions during the retrieve, creating commotion and attracting attention from predator fishes. Poppers in the fly world have a similar head design as hard lure poppers. The difference is that in the world of fly, the body of the popper is made of fly tying materials and attached to a hook. Best fished with floating fly lines.
There are other sub categories but the above are generally the type of flies that are used for fly fishing. In the next few issues we will look deeper into these categories. So stay tuned. Meanwhile, practise your fly casting.
Do Not Miss Another Issue