Let's Talk About Bearings Part 3: Steel Bearings
Every fishing reel comes with bearings. Bearings reduces friction between parts. This in turn reduces heat, wear and tear, and gives the reel a much smoother feel during operations. This makes bearings super important to us. As such it is good to know the different types of bearings that are available in the market. We begin with steel bearings.
A bearing in the side plate of a baitcasting reel.
The Common Bearings
Steel bearings are commonly used in all fishing reels. Some higher end reels may use different type of bearings such as ceramic of which we will cover in the next issue. Steel bearings are cheaper than ceramic bearings and thus why they are commonly used. Most reels come with stainless steel bearings as stainless steel can handle corrosion better especially when it comes to saltwater fishing.
That said, not all stainless steel bearings are the same. They do come in lower grades as well as higher grade stainless steel bearings. Lower grade stainless steel bearings will do fine in fresh water fishing but they will not last long when it comes to saltwater fishing. Higher grade stainless steel bearings certainly offers a longer lifespan as compared to lower grade stainless steel bearings. They do cost more and thus why some reels have a higher price point compared to others (quality of bearings can certainly push up the price of a reel).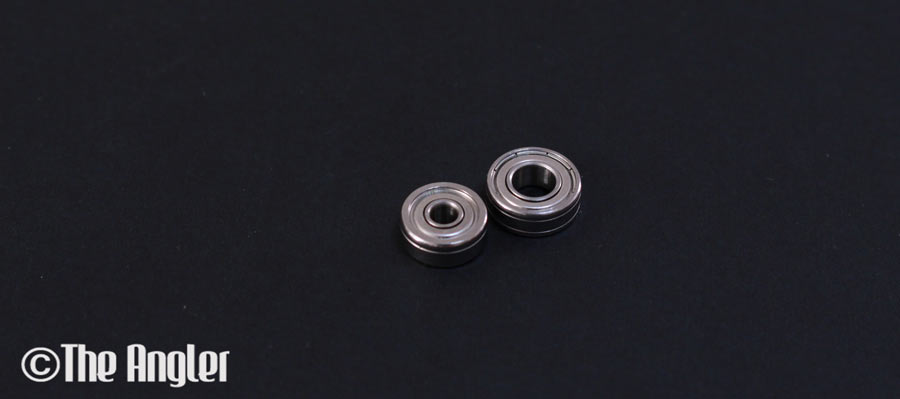 Shielded bearings. Notice that you are not able to see the steel balls that are in the bearings.
Shielded Bearings
Another factor that determines the price of stainless steel bearings is shielding. The shield simply is an additional layer of protection that protects the ball bearings from water and particles that are in the water of which can damage the bearings too. It is a flat type of ring that covers the steel ball bearings. Shielded bearings are usually used in saltwater reels as they provide the reel some amount of protection from saltwater thus extending the lifespan of the reel. Of course they will be great too for freshwater reels.
Maintaining Stainless Steel Bearings
To lengthen the lifespan of your bearings it is best to wash your reels with clean freshwater after every fishing trip especially so when you've fished in saltwater. We usually wash down our reels as soon as we return to land. This helps ensure to wash off as much saltwater and particles from the water that may have gotten into the reel. It is best to have the reel serviced as soon as possible after the trip. This is to remove any saltwater and particles that may be inside the reel especially on bearings, gears, etc.
After cleaning the bearings with clean water, drop a drop of bearing oil (light oil) into the bearings and give them a few spins to lubricate them. It is important to use only light oil meant for bearings and not thick oil. Also do not put too much oil. A drop is enough. Too much oil and the bearing will start to leak oil.
There you have it, information on steel bearings; the most common type of bearings inside fishing reels. In the next issue we will discuss ceramic bearings.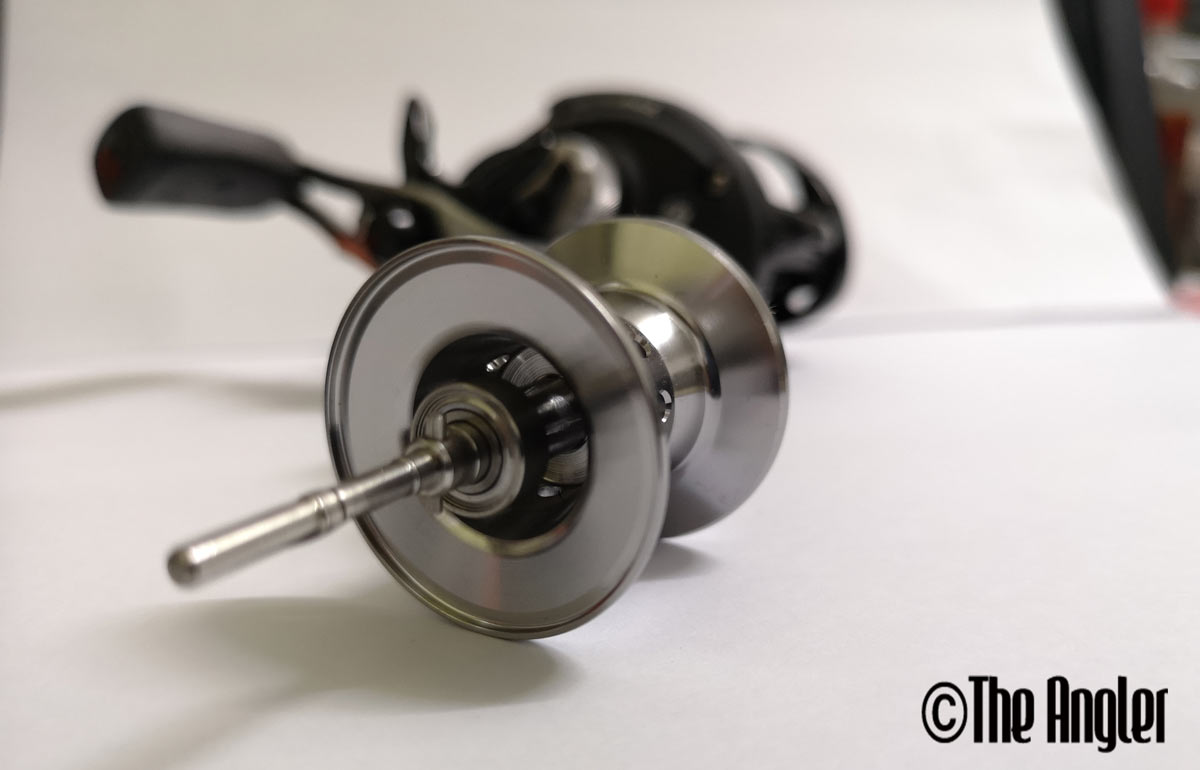 The bearing at the shaft and spool of a baitcasting reel.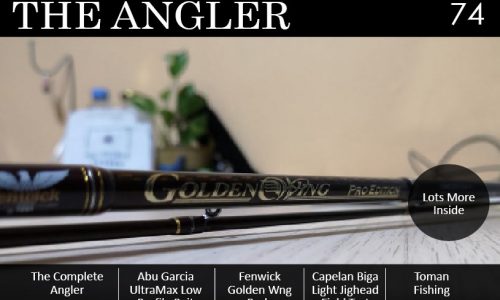 Click here to return to The Angler Issue 74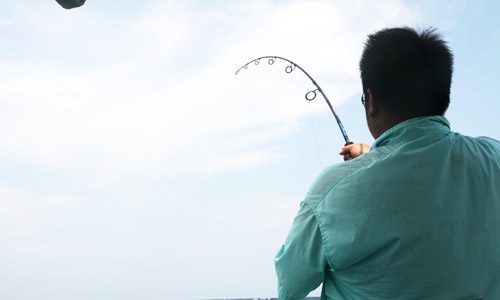 Click here to go to The Angler Magazine issues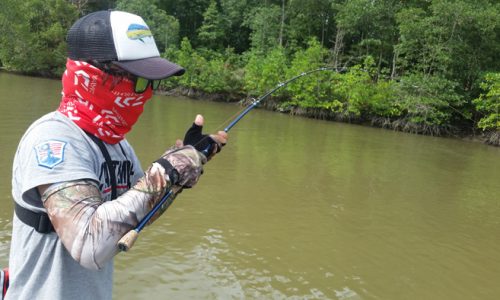 Click here to go to the main page
Do Not Miss Another Issue