Menya Hanabi Japanese Restaurant
Foodies Place
Menya Hanabi; a well known Japanese restaurant in Japan that is thronged by diners that just love the delicious food available there. Menya Hanabi specialises in ramen and folks patiently queue for over an hour just to get a spot to dine in. Why on earth are people willing to wait in line for over an hour just to eat ramen? For people to be willing to wait, the food must be really good. I mean, people start to get angry and impatient waiting in line at the ATM for 15 minutes and that wait is to put money into their wallets or purses. So, an hours wait and doing so with patience? Do these ramen dishes satisfy people better than money? Of course, these are not comparable but… put some thought into it.
There are over 50 Menya Hanabi outlets in Japan, a testament to the delicious ramen served there. They have also grown into Korea, USA, and Malaysia. With the demand for Japanese food on the rise here in Malaysia, Menya Hanabi has three outlets serving delicious ramen to Japanese food loving Malaysians. I visited the one in Kota Kemuming, Selangor to get a taste of their famous ramen and to find out for myself what the fuss is all about. How delicious can ramen really be?
My meal on one of my visits.
The Specialty
When you visit a restaurant or cafe for the first time and you have got no idea what to order; it generally is a good idea to ask what their chef's specialties are. Doing so may not guarantee you a satisfied meal all the time, but most of the time it does.  Not knowing what to order here at Menya Hanabi , I decided to go for their specialty. I was recommended the Nagoya Mazesoba DX.
The Nagoya Mazesoba DX in all of its splendour. Every item in this bowl offers a different taste and flavour.
Nagoya Mazesoba DX
Mazesoba means "soupless" ramen or ramen without soup. The ramen used is called Taiwan Ramen and it is a specialty in Nagoya, Aichi prefecture.  The name of the ramen can be somewhat misleading as the ramen is not made in Taiwan nor are they from Taiwan. The Taiwan Ramen is actually an invention of a Taiwanese chef who is based in Japan. The ramen used here at Menya Hanabi is imported from Japan.
The Nagoya Mazesoba DX is a lovely looking dish that is covered with tasty ingredients. Amongst the ingredients are succulent slices of pork, delicious minced meat, spring onions, slices of seaweed, an almost fully boiled egg (infused with special sauces and Japanese wine), and a raw egg. I am sure that there are more things in it the bowl that gives it a delicious burst of flavours.
The way to eat a bowl of Nagoya Mazesoba DX is to mix all the ingredients together with the ramen and eat them while it is still hot. The flavours are a mix of saltiness with fragrance from the sea. The raw egg gives the dish a smooth and creamy texture; infusing the ingredients together. Hanabi in English means fireworks. Every spoon of Nagoya Mazesoba DX is like a fireworks explosion of taste and flavours inside one's mouth; fitting of its (restaurant's) name.
Eating a bowl of Nagoya Mazesoba DX is an adventurous journey for one's taste buds. The first taste is simply a taste of all the ingredients being fused together. Halfway through; a dash of special vinegar that has been infused with kelp and vinegar is added into the bowl once again all the ingredients are given a good mix. This addition of special vinegar changes the taste of the Nagoya Mazesoba DX giving it a taste of "zing" and "zest" (if you've got no idea what the heck this means, just go and try it out for yourself).
Special vinegar that changes the taste of the dish.
When you come close to the end of your savoury bowl of ramen, rice is added into the mix. Again one is introduced to another tasty, savoury experience. Rice having its own texture changes the composition, feel, and taste of the dish giving the lucky person enjoying the bowl of Nagoya Mazesoba DX a satisfying ending; what I call "climaxing on a high."  
Adding white rice nearing the end.
Mix the rice with what's left in the bowl and this deliciousness is what one gets.
Getting Soupy
Another delicious offering I have had the pleasure of trying here at Menya Hanabi is a bowl of soup ramen. This is no ordinary bowl of soup ramen. The soup is a mixture of rich ingredients such as chicken, pork, a few types of fishes, and some vegetables.  Boiled for at least 10 hours the soup is super tasty and creamy. No MSG is added to the soup. All of its flavours comes from the ingredients that have been boiled in it.
This soupy ramen dish comes with slices of meat, minced meat, spring onions, a dash of chilli oil, vegetables, etc. The soup taste somewhat like miso soup (like many Japanese soups) which I believe is the base ingredient, but it is rich and creamy. Chilli oil added to the soup gives it some "zing." It certainly is a delicious bowl of ramen soup; certainly recommended should one be craving something soupy for a meal.    
Jikasei Yaki Gyoza
Some Asian countries are well known for their dumplings as dumplings have a part in their traditions and cultures. Dumplings are usually offered in Chinese restaurants especially those serving dim sum, and wanton noodles. Japan too have dumplings and one of their dumpling dishes is called Jikasei Yaki Gyoza. Yaki Gyoza is pan fried dumplings that are crispy on the outside and juicy on the inside. Jikasei in English is homemade. Jikasei Yaki Gyoza can be translated to homemade fried dumplings.
Jikasei Yaki Gyoza reminds me of delicious xiao long bao that is served at some of the upper class Chinese restaurants. Just like the Xiao long baos, the Jikasei Yaki Gyoza is served with vinegar on the side and they burst with flavours when bitten. The difference between xiao long bao and Jikasei Yaki Gyoza is that xiao long bao is steamed and is hot, and has a lot more gravy inside that bursts in once mouth (sometimes scalding the insides of one's mouth should one be too eager to chomp on on) filling one's palate with a mixture of flavours. The Jikasei Yaki Gyoza on the other hand is fried and is crispy on  the outside and juicy on the inside. Juicy but not as much juices as in a xiao long bao.
Super delicious Jikasei Yaki Gyoza; a must have when dining at Menya Hanabi.
Go Enjoy A Meal
Menya Hanabi Japanese Restaurant is certainly a place to go to to enjoy Japanese cuisines apart from the normal sushi and sashimi dishes that almost every Japanese food hunter goes for. Prices here are not cheap but they are affordable; certainly worth the money.
Menya Hanabi Japanese Restaurant
Opens Daily: 11:30am–3pm and 6pm–10pm
Seri Petaling Outlet
Address: No 16, Jalan Radin Bagus 6, Sri Petaling, 57000 Kuala Lumpur, Malaysia.
Kota Kemuning Outlet
Address: 2-37-1, Jalan Anggerik Vanilla, Kota Kemuning, Seksyen 31, Kota Kemuning, 40460 Shah Alam, Selangor, Malaysia.
Google Maps direction to Menya Hanabi Seri Petaling.
Google Maps direction to Menya Hanabi Kota Kemuning.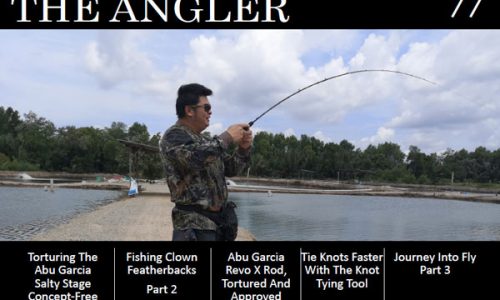 Click here to return to The Angler Issue 77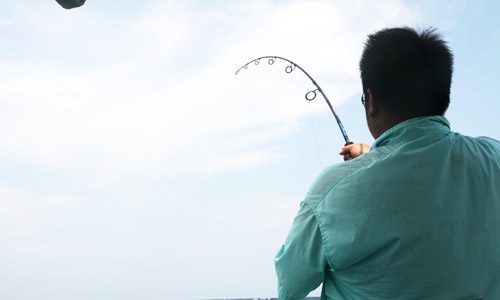 Click here to go to The Angler Magazine issues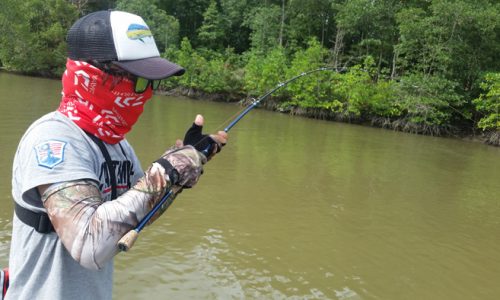 Click here to go to the main page
Do Not Miss Another Issue