Penn Passion Spinning Reel
Introduction
The Penn Passion spinning reel is not just another spinning reel. This series of reels by Penn have got a certain value that not many reels have. The Penn Passion spinning reel series pays tribute to breast cancer. Penn is after all a supporter of the American Breast Cancer Foundation.
Of course there is more to it. Like most of Penn's reels, the Passion is a tough reel made to handle tough and hard fighting fishes. It comes battle ready in full metal body; ready to take on the gladiators of the sea.
The Penn Passion comes in black, silver, and pink highlights; a colour associated the American Breast Cancer Foundation. The pink highlights may also suggest that the Passion is a series of reels targeted towards female anglers. Maybe, but Needless to say, it can be used by anyone male or female.
Penn Passion comes with a gear ratio of 5.2:1.
Remember the old Volvos? OK, I believe that some of you may not know about these old "Road tanks." Volvos such as the 240GL for example are built really tough. They are solid and rigid. Those were the cars that took on elephants and shipping containers (old advertisements). They are rigid and solid.
Just like these Volvos, the Penn Passion too is one rigid reel. The Passion is solid and rigid. It can certainly take on good amounts of pressure with minimal flex. This is great especially when battling hard fighting brutes.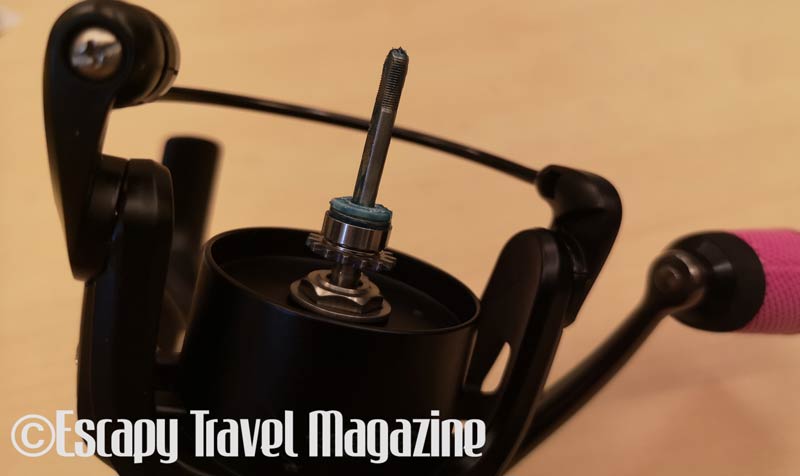 To handle tough fighting brutes, one may decide to use superlines. The Penn Passion comes with a Superline ready spool with Line Capacity Rings so that one can monitor how much lines one has inside the spool during battles.
Penn's well proven HT-100 Carbon Fibre Drag certainly packs on the punches, placing lots of pressure onto any fish that decides to take on the Passion. While fighting these brutes it is good to have confidence. Using a heavy duty aluminium bail wire and on the Rigid Resin RR30 Techno Balanced rotor certainly enhances one's confidence.
Comfortable handle. You must try it.
Specs
Full Metal Body
Rigid Resin RR30 Techno-Balanced™ rotor
5+1 sealed stainless steel ball bearing system
HT-100™ carbon fiber drag washers
Heavy-duty aluminum bail wire
Superline Spool
Line Capacity Rings
The Penn Passion's spool is superline ready.
Here's What Penn Has To Say
The PENN Passion reels feature our Full Metal Body for strength combined with an RR30 rotor to reduce weight. A 5+1 stainless steel bearing system combined with our proven HT-100 drag system provide smooth operation during the cast, retrieve, and while fighting a fish. With our unique Superline Spool™ no backing is needed because of the rubber gasket that keeps superlines from slipping. PENN® is a proud supporter of the American Breast Cancer Foundation (ABCF). Pure Fishing actively provides financial support through its partnership with the American Breast Cancer Foundation.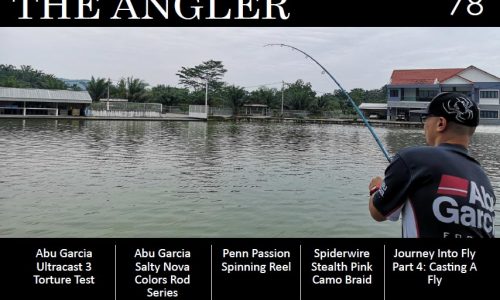 Click here to return to The Angler Issue 78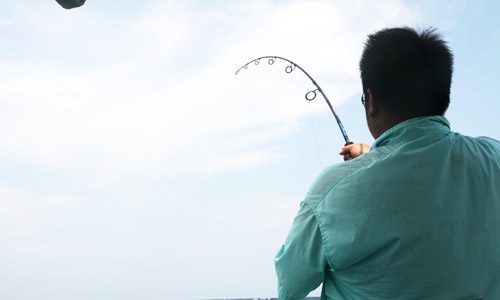 Click here to go to The Angler Magazine issues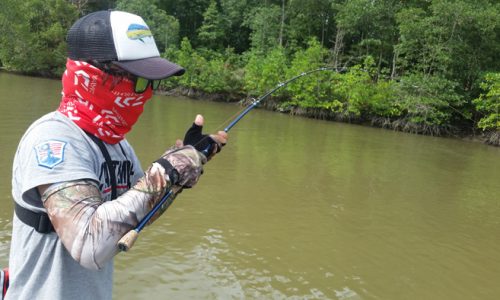 Click here to go to the main page
Do Not Miss Another Issue