I have been fishing sailfish for quite some time and if you do not know how significant they really are; let me put it this way. While most people drive cars like Hondas, Toyotas, Mazdas, or Nissans, and some drive BMW, Mercs, or Audis; most dream of driving Ferraris, Lamborghinis, or Porsches. The sailfish is the Ferrari of the seas. It is one of the fastest fish in the sea. That is how significant they are especially to this article that I am typing here.
A good size sailfish fought, caught, tagged, photographed, and released.
In my years battling it out with sailfishes I have seen reels break and jam. Although this does not happen often, they do. The speeds of which these fishes swim can wear out the gears and drags of lesser reels. Every time a hard fighting sailfish takes the bait one can be sure that the spool or the drag will end up hot during the battle. Over time one realizes that only tough high quality reels are to be used on such trips.   
A few years ago the Penn Spinfisher V reel was the main weapon provided to my team (team Penn) for a sailfish competition called the Royal Pahang Billfish International Competition, an annual competition held in Rompin Pahang, Malaysia. There were two or three other Penn series reels (Battle II, Conflict, Clash) too but the main reels were the Spinfisher V. This was the first time we were fishing with the Spinfisher reels and didn't know what to expect as they were still pretty new at that time.
The Penn Spinfisher V Live Liner in action.
You see, fishing sailfish for fun and during a competition are two very different games. When we fish for fun we have the luxury of time. We set our reels to a lower drag and we enjoy the battle. We "play" with the fishes. It is all about fun. But when it comes to competition, it really is a battle. We "fight" the fishes. Our drags are set to as high as we safely can and then a little more. It is now brute against brute. A tug-of-war between a Hummer and a Ferrari.
Daniel and his sailfish landed on the Penn Spinfisher V Live Liner during the Royal Pahang Billfish International Competition.
During the competition our reels got so hot that they could be used to straighten out wrinkles on one's shirt. With drag set high and muscles flexed past their limits, we were pulling in sailfish at something like half the time we would normally do. It is dangerous to do so but the stakes were high. I cannot remember how many sailfish we landed but we were 2nd Runner Up and all the Spinfisher V reels did well without issues despite the torture. My favourite reel for that competition was the Penn Spinfisher V Live Liner. It was here that the Spinfisher series earned my respect.
The final sail of the competition landed on the Penn Spinfisher V Live Liner.
The VI
Now come the Spinfisher VI. The Spinfisher VI certainly feels as tough and rigid as the old one. It should as it comes with a full metal body that is designed well. The Spinfisher VI comes in matte black and gold. They look industrial and tough like how weapons should look; and not like beautiful little magic wands that fairies use. Well, the "weaponized" design looks darn good. 
The new Penn Spinfisher VI looks good.
IPX5 Sealed Body And Spool
The Spinfisher VI comes with a sealed gear box and drag system ensuring that your gears and drag discs remain dry even if a heavy splash of saltwater drenches the reel. This protects the gears from corrosion as sea water contains salt and other impurities that are known to damage gears. Water getting into the drag has also cause some drags to lose pressure.
IPX5 Sealed for protection against the harsh saltwater qualities.
Sealed Bearings
Another important part to shield away from the salt are the bearings. Even stainless steel bearings will rust eventually. They just outlast non stainless steel metal bearings (of course ceramic bearings are not in the equation). The Spinfisher VI comes with sealed stainless steel bearings which means that they are made to outlast normal stainless steel bearings. This enhances the lifespan of the bearings.
Sealed drag for better drag consistency during hard battles.
I have taken the Spinfisher VI reels out to sea but have yet to torture them with something significant. That is the reason why I prefer to test reels in more controlled environments where hard fighting gladiators are very likely to give the reel, rod, line, hook, etc. a really good whacking. Anyway, the reels did well against the saltwater and the smallest reel (size 2500) bullied lots of hard fighting green eyed squid without any issues. I will be running more tests in the near future.
Features At A  Glance
IPX5 Sealed body and spool design
CNC Gear™ technology
HT-100™ carbon fiber drag washers
5+1 sealed stainless steel ball bearing system
Full Metal Body
Superline Spool
Line Capacity Rings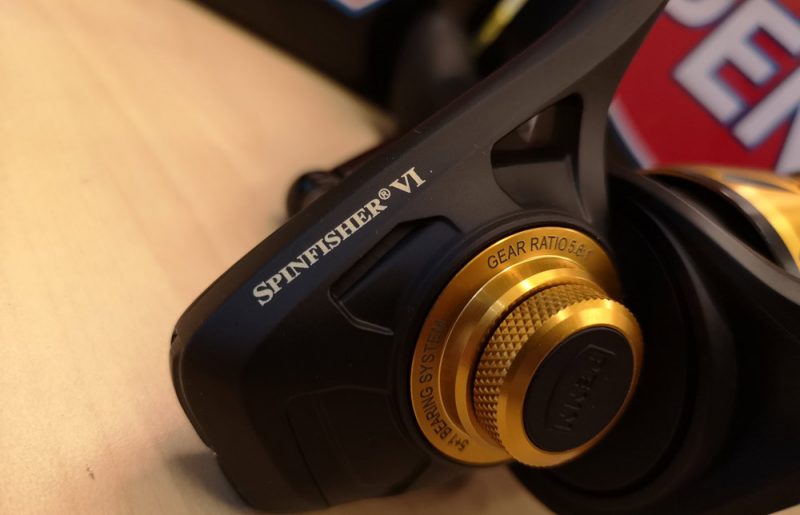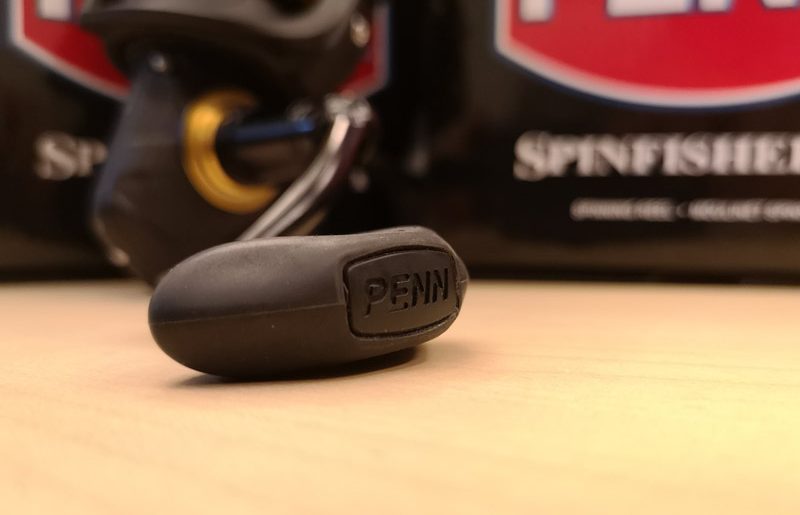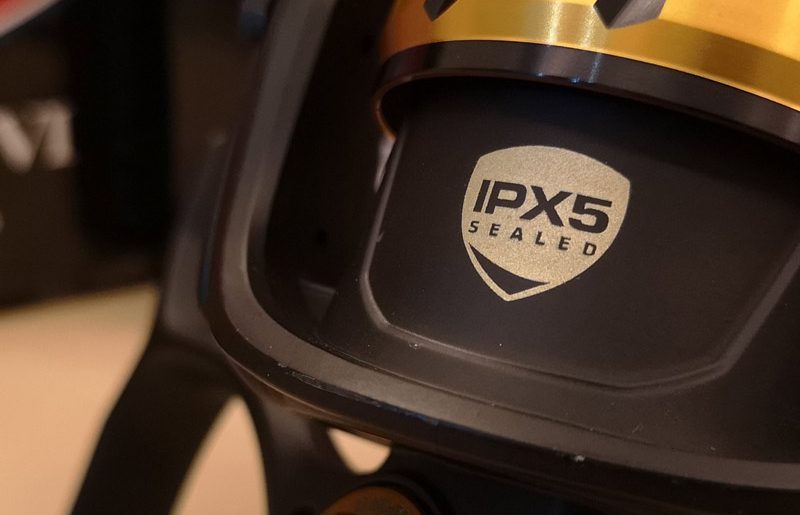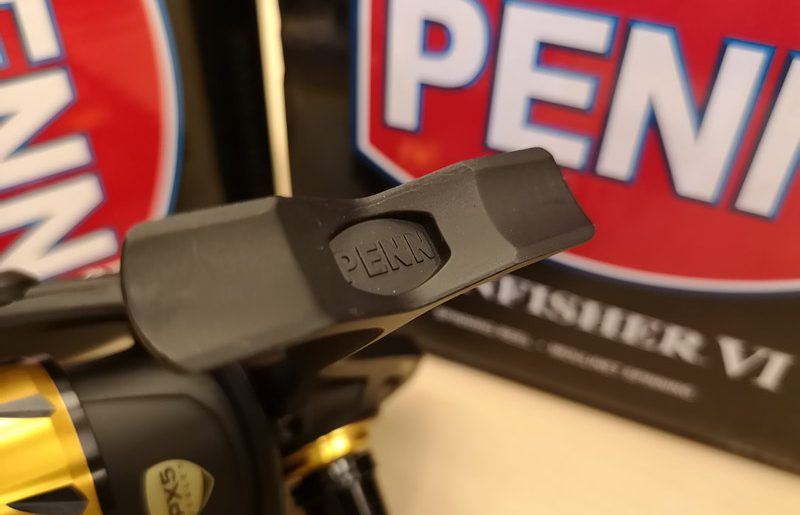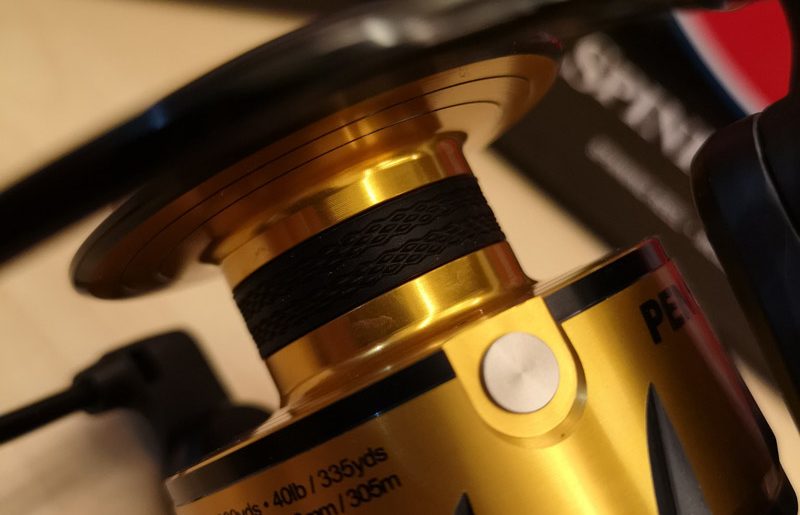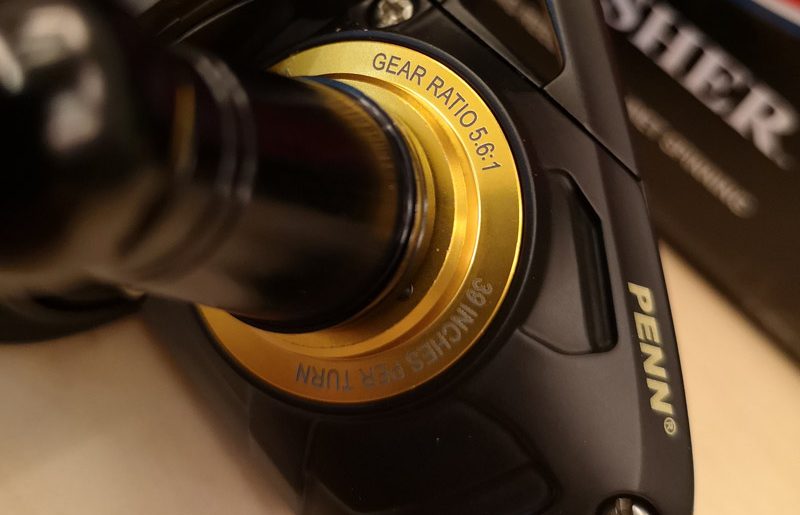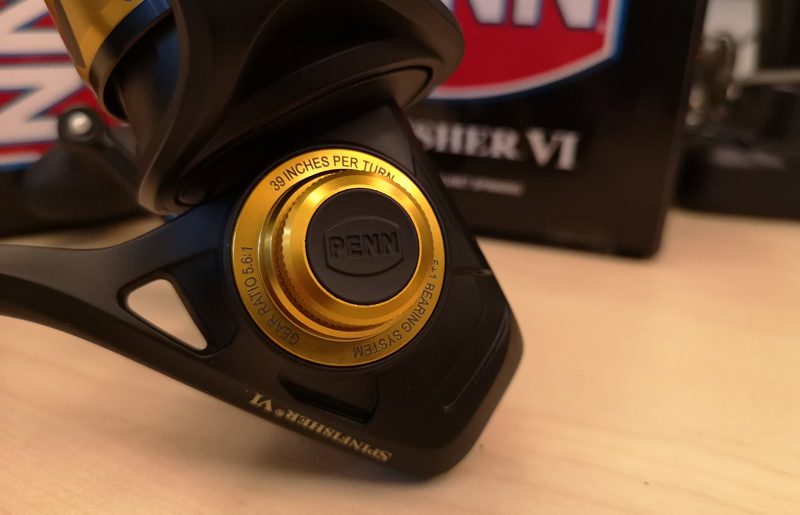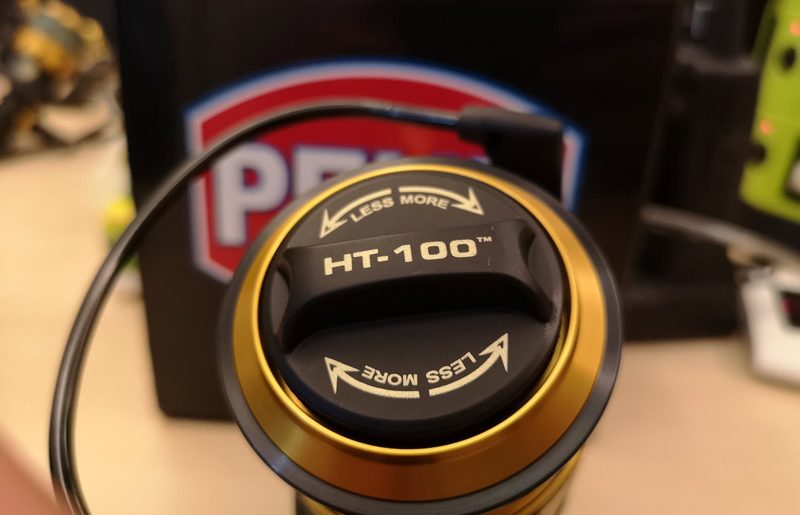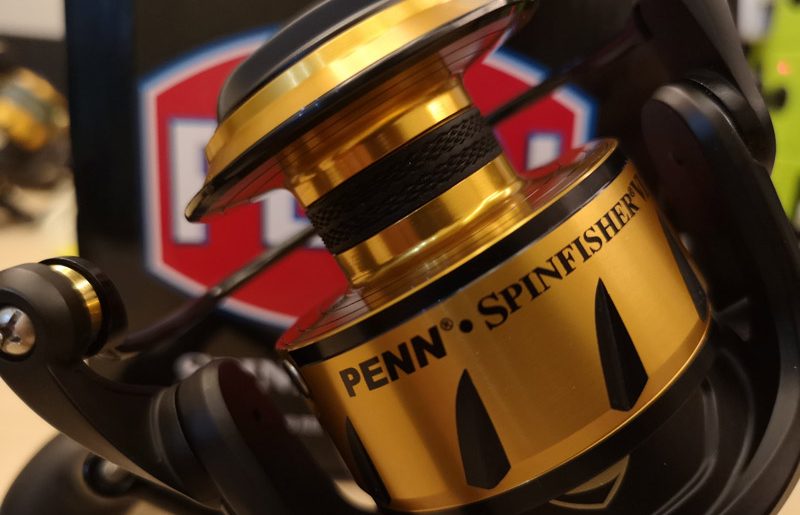 Lookout For Them
When you are out there at the tackle shop wandering about and filling your basket with fishing tackle that you may or may not use for your up and coming fishing trip, but will one day use (or not); lookout for the Penn Spinfisher VI spinning reels. Give them a few spin and perhaps you will understand why this reel is no silky smooth shinning fairy's wand but a rough and tough giant slayer.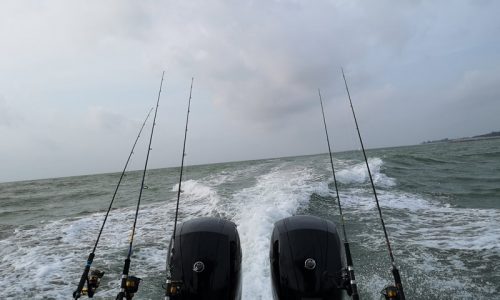 Click here to return to The Angler Issue 66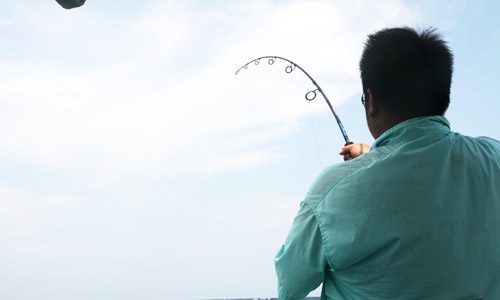 Click here to go to The Angler Magazine issues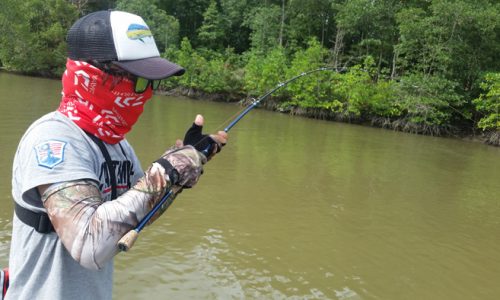 Click here to go to the main page
Do Not Miss Another Issue