Big butch looking and though spinning reels have been hitting the saltwater market for many many many years now. While some are really tough, the rest are like stick men wearing superhero body suits. They look big and tough but in the middle of a tough fight they excuse themselves, head to the toilet, never to be seen again. Of course there are tougher built reels but lack fighting capabilities. They can throw punches but when the opponent hits back they excuse themselves, apologise, and walk away with their tails between their legs.
The Penn Squadron Spinning Reel.
While some prefer wasting time and money flirting with stickmen in superhero body suits, those that prefer real fighters have a class of reels available to them at various price points. For those who want a capable fighter yet do not have a big budget, and do not mind a reel that is built like a monster truck with monster truck philosophies; the Penn Squadron spinning reel is one to consider.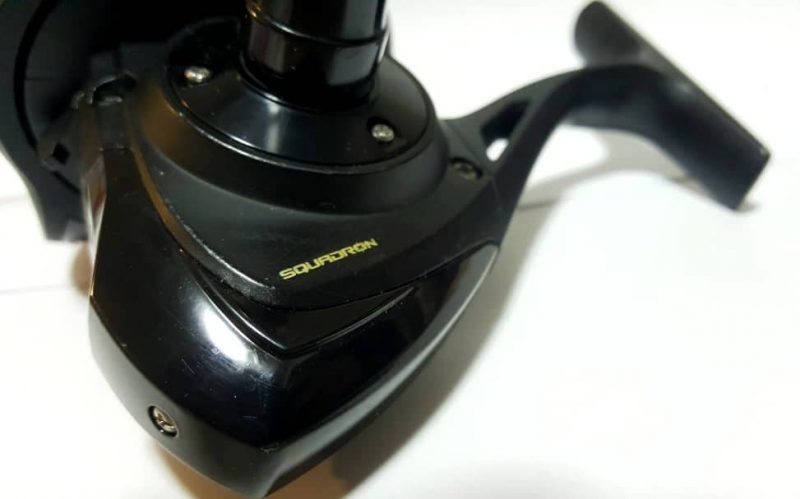 The first time I picked up the Penn Squadron spinning reel I instantly knew that I was holding in my hands a merciless beasts; a fighter that does not care how it looks nor be bothered by your thoughts of it. It doesn't even have any intentions of being nice and courteous. it does give a damn about anything other than beating up hard fighting fishes.
From its reel stem to its body; and from its bail arm, rotor, all the way to its handle; the Penn Squadron spinning reel is all muscles and no fat. It is built tough and feels solid. It comes with full metal body, and side plates. A large rubber knob provides ample grip when fighting hard fighting gladiators. It comes with carbon drag washers to tire fish out fast.
Large rubber knob provides better grip.
Should You Indulge?
If you are looking for a monster truck type of a reel, with monster truck kind of refinement, ingrained with monster truck philosophies, fights with a monster truck spirit, and you don't mind the monster truck kind of feel, but you are not willing to depart with too much cash; the Penn Squadron spinning reel is certainly up your alley.
Specification:
Full metal body, and side plates.
Carbon drag system
Heavy-duty aluminium bail wire
6 shielded steel bearing system
infinite anti reverse
Large round knob
5.2:1 gear ratio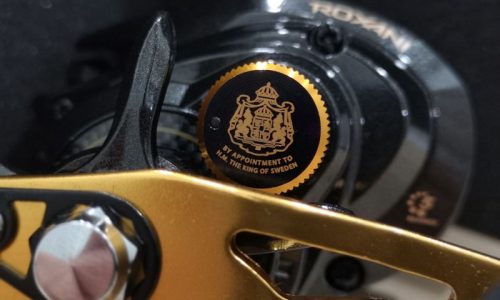 Click here to return to The Angler Magazine issue 68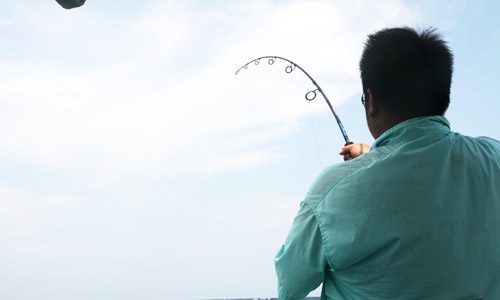 Click here to go to The Angler Magazine issues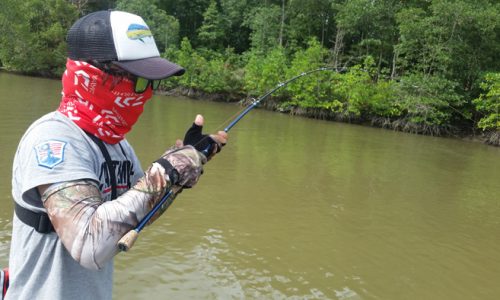 Click here to go to the main page
Do Not Miss Another Issue