Pflueger Reel & Fenwick NightHawk
It has been said that in the world of fishing we start out at the basic. Some anglers such as myself started with a piece of stick and thread fishing for tilapia by the side of a certain pond in Petaling Jaya. I then went on to use spinning reel and rod; while playing with poles (pole fishing). Many years later I graduated and climbed into the baitcasting game. On the pole side I toyed with a bit of course fishing having graduated from the normal pole and line. Course fishing is a more technical type of pole fishing.
The superb Fenwick Nighthawk.
After baitcasting comes fly fishing; the highest level of fishing. Here it is considered University level fishing where the game has not only gone highly technical but also a heck of a lot more refined. Yes, every fishing method or game requires presentation. From the most crude (bread as bait), to the midly technical spoon fishing, on to more technical plastic lure and softbait fishing, and to the very technical fly fishing.
Good Learning Tools
Should you be toying with the idea of climbing to university level fishing aka fly fishing; a good set to start with is the Fenwick Nighthawk And Pflueger Fly Combo. The Fenwick Nighthawk rod is easy to learn to cast with. It is sensitive enough for the angler to feel the flow of the line during the cast. This is important as the angler will need to know when to sent the line forward after. It has tailed out at the back.
Value For Money
One thing great about the Fenwick Nighthawk And Pflueger Fly Combo is that it is good value for money. It is an affordable set to get. The set even comes spooled with lines and ready to cast.
Good sensitivity provides for good feel.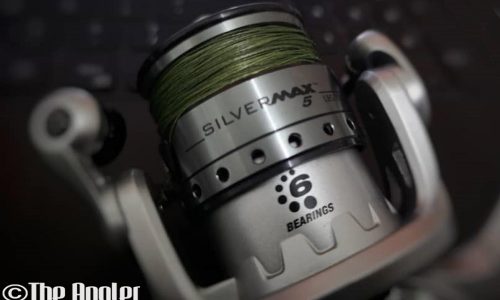 Click here to return to The Angler Issue 69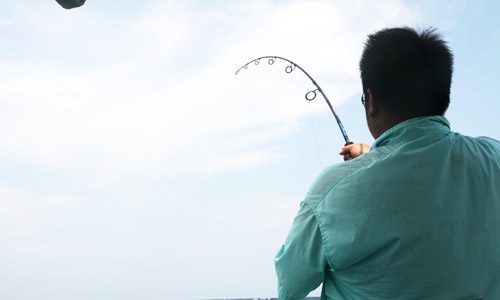 Click here to go to The Angler Magazine issues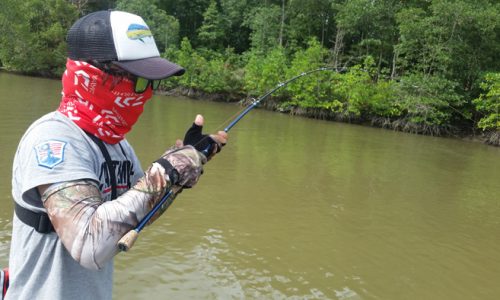 Click here to go to the main page
Do Not Miss Another Issue