As anglers we all know what fishing rods are, the types of fishing rods (spinning, casting, surf rods, trolling, boat rods, fly, etc. ), and we know what they are used for or how they are used. Most of the rods that we here in South East Asia are familiar with are casting and spinning rods of about 5 feet and upwards. When it comes to fishing, size does matter. With that I do not mean that longer rods are better than shorter rods. What I mean is that the various rod lengths are made to suit various fishing styles, type of fishing, places, and preferences (12 feet to about 14 feet for surf casting, 5 feet to about 7 feet for general casting, 7.6 feet to 8 feet for flipping, etc. ). Then what the heck is a 3 feet rod for?
Short With Purpose
Every rod is built for a purpose and 3 feet rods are actually made for ice fishing since ice fishing does not require casting lures and baits. Ice fishing is basically done by drilling a hole on a frozen lake and dropping one's bait in and waiting for a bite. Fishes caught in such cold temperatures are usually sluggish and do not give much of a fight and this the rod does not have to be long as the fight is more thumb wrestling than arm wrestling.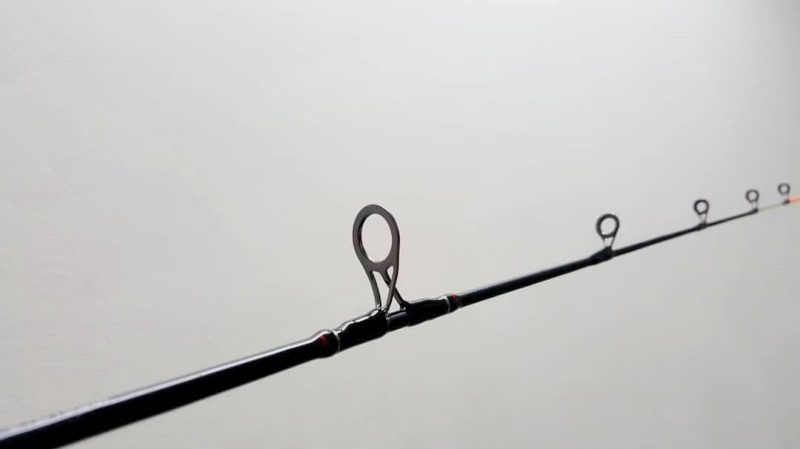 The Shakespeare Ugly Stik GX2; all 3 feet of fun.
OK, back to the Shakespeare Ugly Stik GX2. What on earth is the 3 feet long Shakespeare Ugly Stik GX2 doing here in Malaysia? It does not snow here. The only places that has temperatures cold enough to freeze water are in the homes of people and restaurants or warehouses that store perishable goods. These places have freezers. I do not know of anyone who indulge in freezer fishing. Do you? But I have a few ideas what to use it for here in Malaysia. But first, let us talk about the rod.
Fun Size
The Shakespeare Ugly Stik GX2 rod uses a blank made up of graphite with high glass content and a clear tip of which is fibreglass. This gives the rod a sturdier section to help manage fish that put on a fight and a soft tip for casting and absorption when the fish takes the bait or lure. Despite its size it can still handle hard fighting fishes well.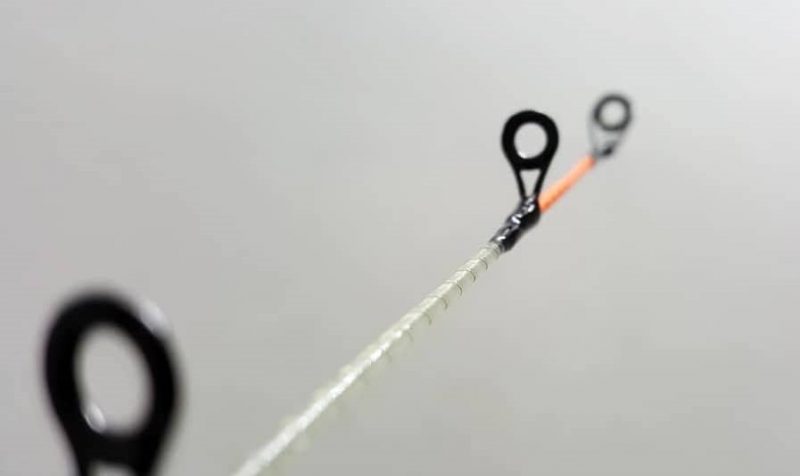 Components
The Shakespeare Ugly Stik GX2 comes with one piece stainless steel guides called Ugly Tuff guides. These guides are designed for maximum durability and can manage all types of lines including braided lines. Another benefit of these guides is that they do not have inserts and thus eliminates the problem of inserts popping out.
The handles or grips on the Shakespeare Ugly Stik GX2 are quality EVA. EVA handles are easy to wash and clean and needs a lot less care as compared to natural cork. It comes with standard reel seat of which is good enough to handle the kind of fishing that it is made to do. All in all, the Shakespeare Ugly Stik GX2 looks cute and feels balance. It certainly looks like it is ready some fun fishing action. So what can you do with a 3 feet rod in these here parts of the world?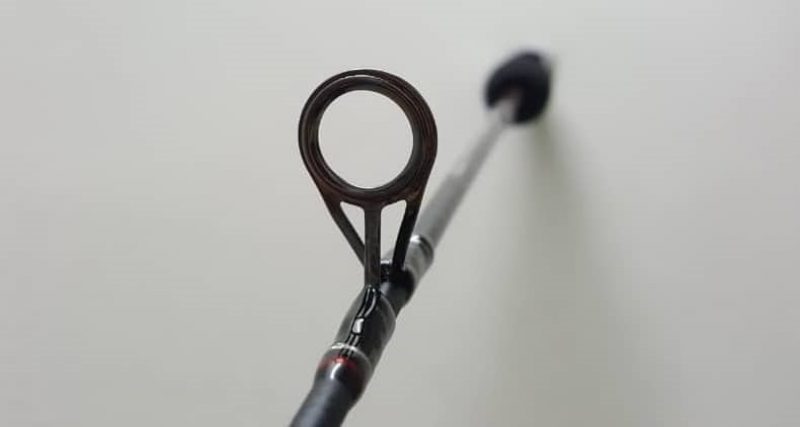 Fun Pitching
One thing you can do with a rod as such is fun pitch narrow water ditches or drainage systems such as those at paddy fields. Of course you can pitch with normal 5 feet or 6 feet rods but what you can do with a footer is a lot more fun. Just allow the baited hook to drop about a foot and a half from the tip and grab it with your hand that is free (not holding the rod). Point the rod in the direction you want to cast too. Pull in the baited hook and line (like an shooting a catapult) and let the bait and hook go. It will fly straight in the direction you want it to go to. Of course you can also do this at lakes and ponds.
EVA handle and reel seat.
Target Shooting
Surfcasters have a game that they play on a field called accurate casting and distance casting. This is where they cast as far as possible and as close and parallel as possible with a marker line. The closest to the line and the furthest distance wins. In Europe accurate casting is a genuine sport. They even have their own Olympics. They cast onto targets on the ground.
This can be done too with a three footer fibreglass tip rod. Instead of shooting targets on the ground; it can be used to shoot standing targets at various distance by pitching a casting plug at them. I am sure that this will be lots of fun especially when anglers gather together or during fishing related events.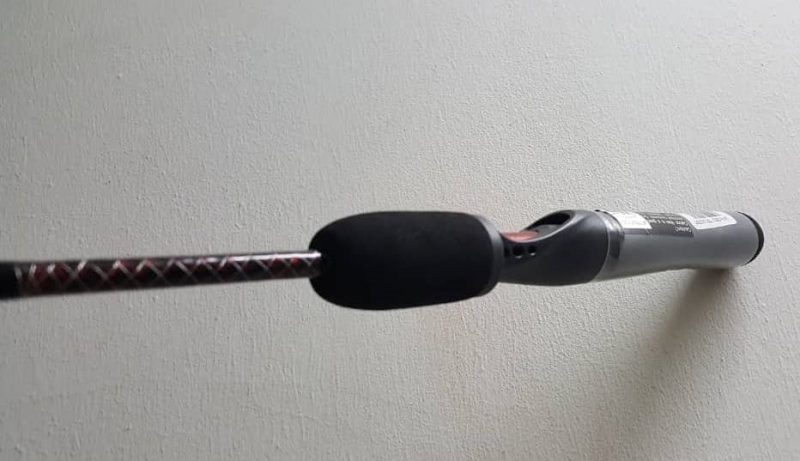 Backup Rod
Of course the Shakespeare Ugly Stik GX2 can be used as a backup rod on certain fishing trips like jungle trips, family picnic by a stream, lake fishing trips, etc. Maybe the two piece 6 feet rod is a little cumbersome sometimes like when one is on a jungle trekking trip with fishing at the campsite. This Shakespeare Ugly Stik GX2 will do just fine.
Teach Kids To Fish
Perhaps one of the best things that you can do with the 3 feet Shakespeare Ugly Stik GX2 rod is to teach small or young children to fish. Being a short rod it is easier for them to manage. It is also perfect in terms of rod length to human height ratio. An adult of about 5 feet 7 inches find casting a 6 feet rod easy. A 6 feet rod to a 3 feet tall child is different. It will be like casting a surfcasting rod since it is double the height of the child. A 3 feet rod is perfect. As they grow and become better at casting and managing the fights, they can go on to longer rods.
Fluorescent orange bite indicator.
Summary
We may not fish on icy lakes here in our part of the world but there still is a place for a rod such as the Shakespeare Ugly Stik GX2 3 feet ice rod. It is a fun rod that will provide lots of fun fishing and on land. It is a great rod to start your children fishing with especially smaller or younger kids. And if you don't fancy doing all this, you can still get yourself one just as a showpiece to irritate your fishing buddies with. When they boast about having this and that, you can cut them short by saying that you have something that they do not have; a 3 feet Shakespeare Ugly Stik GX2 fishing rod.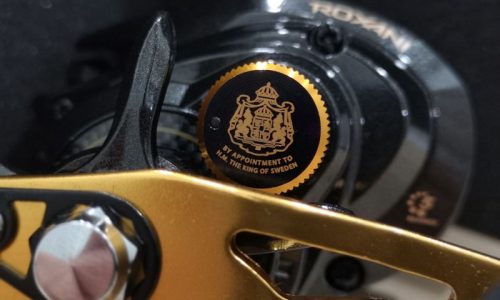 Click here to return to The Angler Magazine issue 68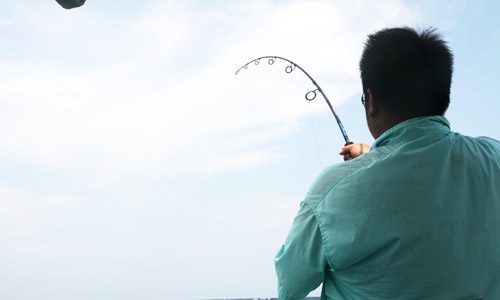 Click here to go to The Angler Magazine issues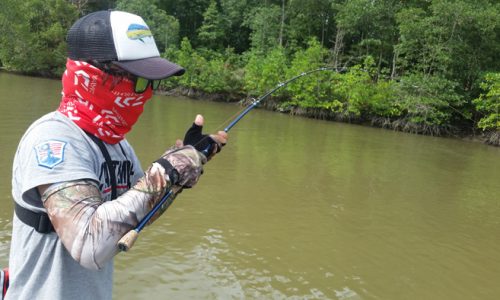 Click here to go to the main page
Do Not Miss Another Issue